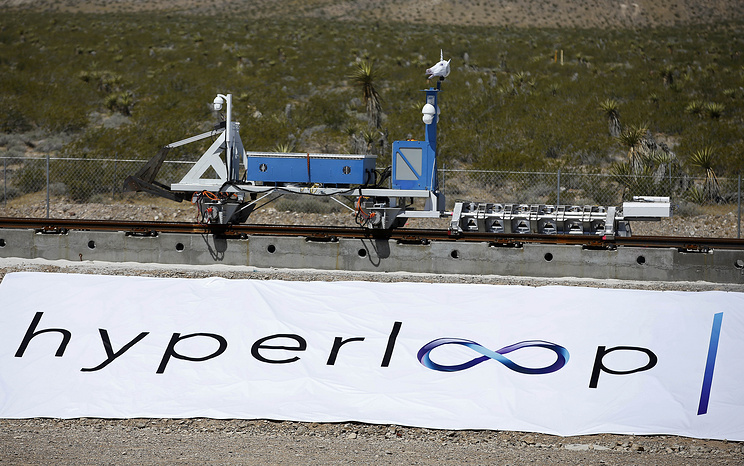 Russia is ready to implement such infrastructural projects as the construction of the Hyperloop network of high-speed trains for freight transportation, Russian Transport Minister Maxim Sokolov said on Friday.
"Probably, Russia is ready as no other country for the implementation of this project," the minister said at the Russia-ASEAN summit in the Black Sea resort of Sochi.
"As for the Hyperloop project, similar works have been conducted for quite a long time. Do we expect any steps in this connection? In principle, yes, and our transport strategy through 2030 reflects the use of new developments accumulated in the sphere of transport, including new transport means," the minister said.
As TASS reported earlier, Russia's rail operator Russian Railways (RZD) is studying the option of using Hyperloop superfast trains for freight carriage. Specifically, RZD specialists have formed a working group with Hyperloop One to study this technology.
The project of superfast trains riding on air cushions was devised by billionaire Elon Musk and is being implemented by the venture fund Caspian VC Partners set up by Russian businessman Ziyavudin Magomedov.
According to Musk's idea, capsules with passengers or cargoes will run in vacuum tubes above the ground with an interval of no more than 30 seconds and at a speed of up to 1,220 km per hour.
The United States successfully tested on May 12 the engine developed for a future vacuum train.