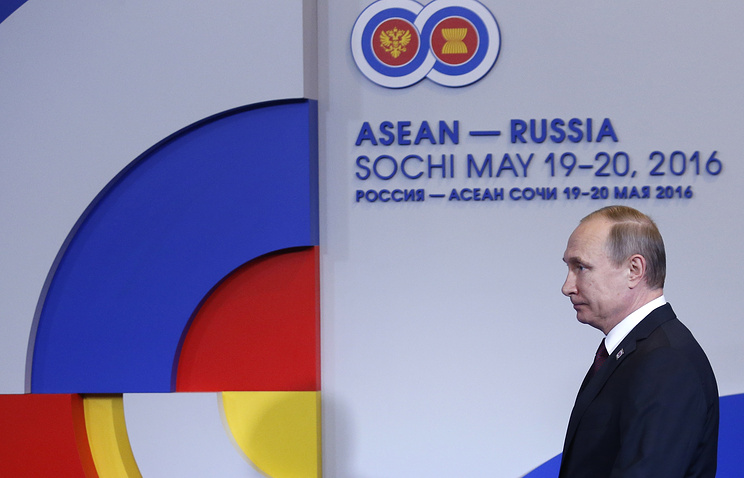 Russia passed the bottom of the economic crisis in 2015, Russian President Vladimir Putin said on Friday at the meeting of leaders of ASEAN (Association of Southeast Asian Nations) member countries with representatives of Russia-ASEAN Business Forum.
"The actions of the Russian Central Bank on introducing a floating exchange way for ruble have allowed the economy to adapt and preserve the high level of foreign-currency and gold reserves in the economy. As of May 1, it stood at $391.5 billion. As a result, and experts confirm this, the bottom of the crisis was passed in 2015," Putin said.
He noted that Russian economy has proved its stability in the face of unfavorable external factors. "Russian government's anti-crisis measures have ensured support for key sectors of the economy and stability of the financial market," the president said.
The Russian leader added that the low level of unemployment (6%) was maintained, along with moderate foreign debt and trade surplus ($160 billion in 2015).
Putin stressed that Russian authorities are trying to create comfortable conditions for entrepreneurial activities by decreasing administrative and tax burden and monitoring investment climate in regions. Such measures allowed Russia to improve its position in World Bank's ratings – last year Russia took the 51st place.