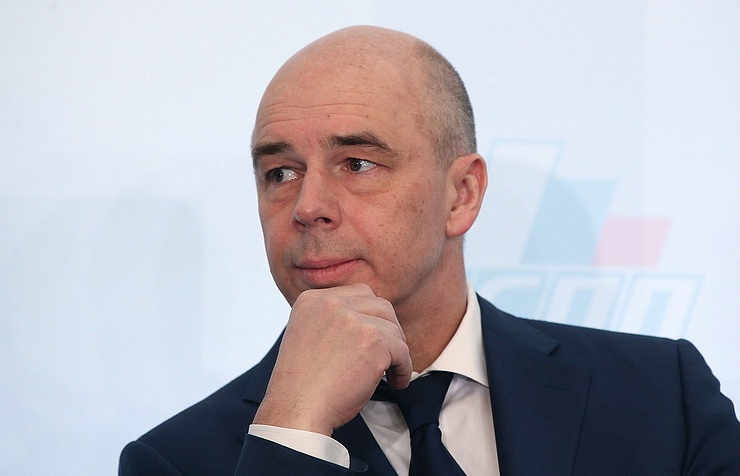 Russian Eurobonds may be floated in spring 2017, Finance Minister Anton Siluanov told reporters on Wednesday.
"I do not rule out this may be in spring. Situation on the markets should be reviewed. Much will depend on the situation in the US economy, the decision of the Federal Reserve regarding rates and impact on prices, including our export resource commodities, because this also affect the price of our bonds. We will monitor the situation and make conclusions addressing developments," Siluanov said.
 Russian Finance Ministry does not rule out that Eurobonds may be floated this year in the amount of $3 bln set in the 2017 budget in a single offer, he added.
"We entered the market two times last year. We have presently created our own infrastructure and therefore I think we can borrow the amount set in the budget in a single step," Siluanov said.
Extra budget revenues
Russia's extra budget revenues from oil sales may reach 1.4 trillion rubles ($23.6 bln) in 2017, if the oil price is $55 per barrel, and 1 trillion rubles ($16.8 bln) if the oil price is $50, he went on.
"According to our estimates, in case the price is $50 per barrel, the federal budget will receive about 1 trillion rubles of additional revenue, this would amount to 1.4 trillion rubles, if the price is $55 per barrel," he said.
"We expect this year to receive extra non-oil and gas revenues of 84 bln rubles ($1.4 bln) in case forecasts are maintained and certain savings on other expenditure items. Such saving and extra revenues will suffice for us to fully support additional decisions on expenses," Siluanov said.
Savings will total 78 bln rubles ($1.3 bln), he added.
The minister added that the government won't use additional revenues to finance new budget spending.
The extra revenues will be used to reduce the use of money from the Reserve Fund and the National Wealth Fund to finance spending this year, he said.
"Let me remind you that the amount of spending from our reserves is 1.8 trillion rubles ($30.3 bln) as a source of financing the budget deficit, and additional revenues may reach 1 trillion rubles ($16.8 bln) and more," Siluanov said.
The minister noted that this proposal does not apply to decisions that were made on Tuesday at the meeting with the Prime Minister.
In particular, the government decided to allocate 107.5 bln rubles ($1.8 bln) to support industries in 2017.
In addition the authorities will reserve 20 billion rubles ($337 mln) that can be efficiently used to support specific socio-economic issues.
Also, the budget law provides that a number of balances for the current year (in the form of transfers of unused by the regions in 2016) may be directed to support the regions. Their amount is 31 billion rubles ($522 mln).
"In total we have 158 billion rubles ($2,6 bln). This money should come from non-oil revenues that the federal budget can get this year," Siluanov said.