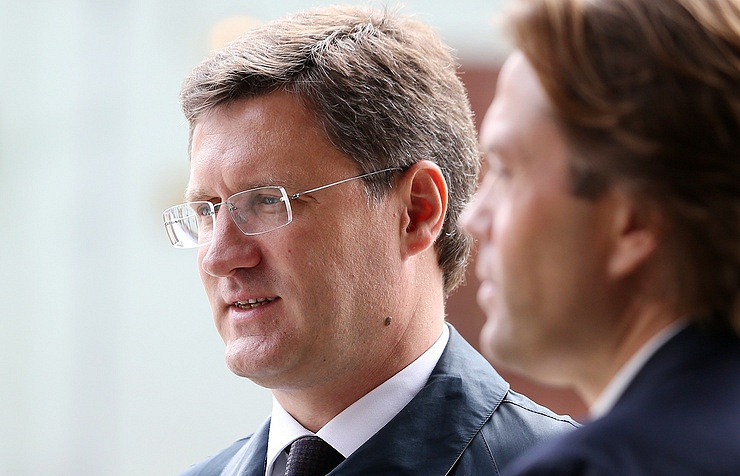 Ruble-denominated investments of Russian oil companies are not decreasing and may even increase already in 2016, Russian Minister of Energy Alexander Novak said on Tuesday.
"Our companies have not decreased ruble-denominated investments following changes of the macroeconomic situation. We see that ruble-denominated investments will be even higher this year than in 2015," he said in an interview with the Rossiya-24 television channel.
According to Novak, it makes it possible to keep oil production in the country at the current level. "If no further changes in the tax legislation follow, our companies will keep on production at the current level," he said.
Earlier, he said in an interview with TASS that demand on the global oil market was expected by 1.1-1.3 million barrels in 2016 but it was still possible that oil prices might go down in the 2016-2017 winter. In June, Novak said that the global oil glut was at about 1.5 million barrels a day.
Oil production
The global oil market may recover quicker within three to six months in case oil exporting countries strike a deal on oil production freeze, Novak.
"I think, now it will take from three to six months," he said when asked by TASS how a possible oil production freeze deal might help stabilize the oil market.
"In April, when we discussed the idea of the oil production freeze, we agreed that the market balancing time might be reduced by six months. Now it is still possible to do that, but the longer a relevant decision is delayed the more influence on the situation market factors will have and the necessity to take artificial measures might be gone," he said.
According to the Russian minister, positions of possible parties to the oil production freeze deal, including Saudi Arabia and Iran, have become more flexible and more result-oriented but certain disagreement is still in place.
Earlier Novak told TASS that there are chances that oil exporters would agree on oil production freeze, but they are not 100%.
The issue of potential freezing of global crude production was revived after Russian President Vladimir Putin said on September 2 that Russia supports the agreement with OPEC to curb oil production growth. He expressed hope that other oil producers would support the initiative.
On the sidelines of the Group of Twenty summit in early September, Moscow and Riyadh, which control more than 21% of the global oil consumption, inked a joint statement geared to stabilize the oil market. As Novak said back then, the two countries were discussing possible oil production freeze for three or six months.
The previous meeting on crude production freeze took place in Qatar's Doha on April 17. Representatives of 18 oil-producing countries (Iran refused to participate) failed to reach an agreement on oil production cap and after 12 hours of talks said they needed more time for consideration.