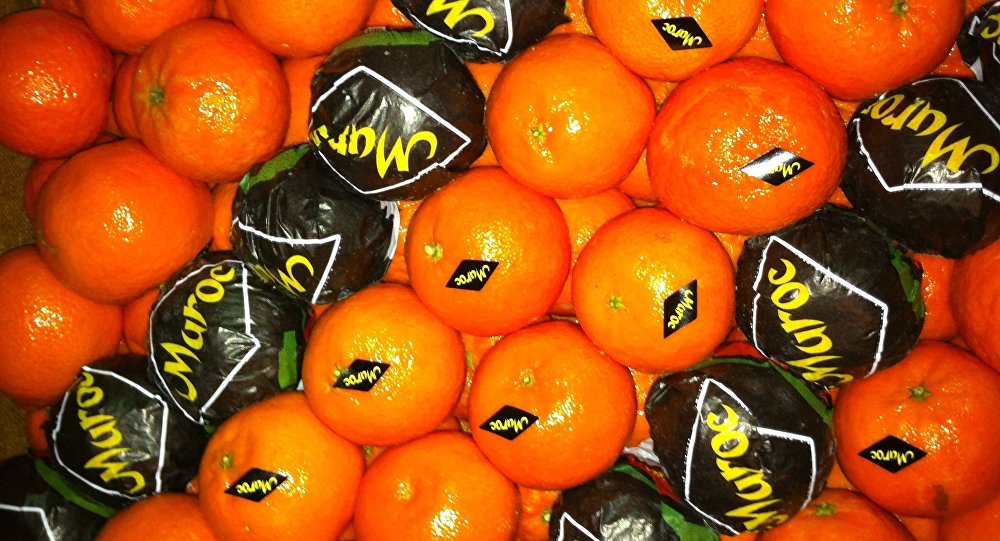 The sanctions Moscow introduced against Ankara after a Turkish F-16 shot down a Russian bomber engaged in anti-terrorist operations in Syria last year was a boon to faraway Morocco. The nation became the main beneficiary of these restrictive measures in terms of fruit exports, the Russian news network RBK reported.
A total of 17 categories of Turkish products have been banned in Russia since January 1, 2016, including tomatoes, tangerines, grapes, apricots, strawberries, peaches and nectarines.
In this vein, Morocco has become Russia's top supplier of substitute products from these categories, according to RBK, which cited China and Pakistan as two other key beneficiaries.
Morocco is now Russia's number one supplier of tomatoes and tangerines to Russia; exports were worth 51.7 million dollars and 51 million dollars, respectively, in January and February 2016, RBK said.
Apart from statistics, it is also worth mentioning that Russia's largest food retailers, including Dixy and Lenta, continue to expand cooperation with their Moroccan partners as several new contracts have been signed with suppliers in the North African nation since the beginning of this year.
As a result, Morocco has led the pack of countries supplying Russians with tomatoes and tangerines, RBK said, also citing Dixy's working relationships with suppliers from Egypt, Israel, Pakistan, South Africa and Argentina.
In addition, the company is negotiating with sellers from Iran, which is expected to deliver cucumbers, tomatoes, squash, kiwis, apricots, peaches, plums and grapes to Russia in the near future.
Dixy is also in talks with suppliers from Israel, Serbia and ex-Soviet republics such as Uzbekistan, RBK concluded. The countries of the EU cannot export produce to Russia because of counter-sanctions introduced in 2014, when the United States and a group of its allies accused Russia of instigating the war in eastern Ukraine's Donbass region despite Moscow denying involvement.
Moscow slapped restrictive measures against Turkey in late November 2015. These included a temporary ban on imports of certain Turkish products, curtailing the Russian operations of a number of Turkish organizations and a ban on Russian employers hiring Turkish nationals.
On January 1, Russia updated the list of restrictions by banning Turkish construction companies, architecture firms, travel agencies and hotel chains from doing business in Russia.