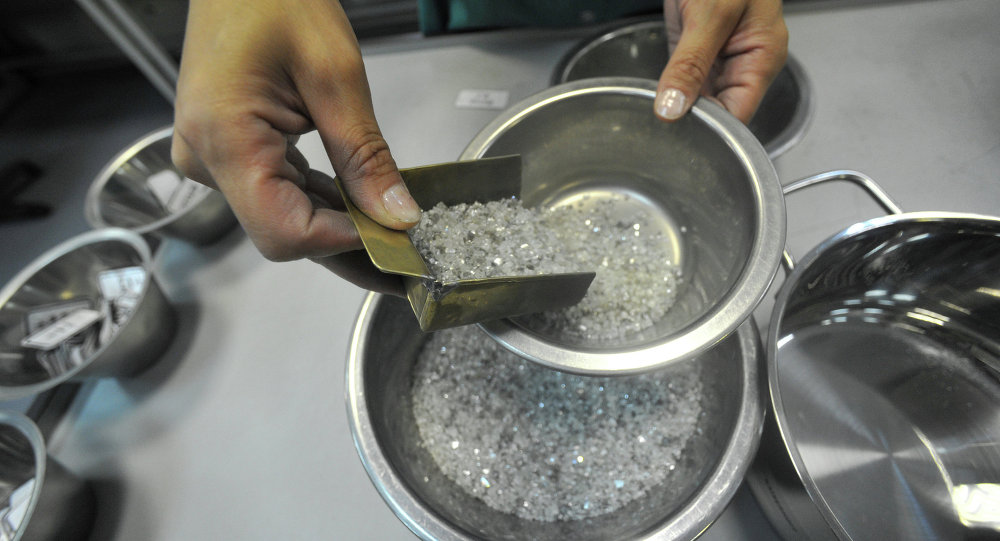 Global diamond demand slipped 2 percent last year as a stronger dollar and collapse in oil income for buyers in Russia and the Middle East offset record purchases in the U.S.
Total polished diamond sales fell to $79 billion from $81 billion in 2014, De Beers, the biggest producer, said in a report on Wednesday. Demand in the U.S., the top consumer, rose 5 percent to an all-time high of $39 billion.
It was a difficult year for the industry outside of the U.S. as the dollar rose 9 percent against a basket of 10 peers last year, making stones more expensive for buyers using other currencies. Also, Brent crude tumbled toward the lowest in more than a decade, curbing disposable income in oil-producing nations, while China's slowdown deepened.
"The developing world is a little bit harder to predict then it was a few years ago," Stephen Lussier, head of marketing at De Beers, said by phone. "The challenge we have in the overall global market is the strength of the U.S. dollar. There's every expectation that America should continue to perform as it has in recent years."
Diamond Slump
Prices for rough diamonds — what mined gems are called before they're cut and polished — slumped 18 percent last year, the most since the financial crisis in 2008, amid lower demand and an industrywide credit crunch. De Beers, a unit of Anglo American Plc, and Russian rival Alrosa PJSC responded by choking off supply to support prices.
De Beers said it expects "positive but subdued" demand growth this year. While rough diamond prices have risen in 2016, both Petra Diamonds Ltd. and Gem Diamonds Ltd. have said it's still too early to tell if the industry's rebound will last.
U.S. demand rose last year as the economy improved, while sales in China gained 1 percent to $10 billion, De Beers said. Purchases dropped 9 percent in India, 13 percent in Japan and 3 percent in the Middle East's Gulf region, it said.