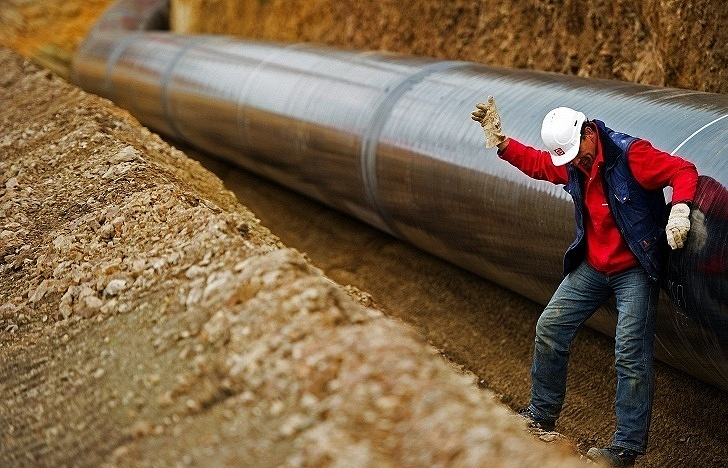 Russia will remain the main partner for the EU in energy sector in the immediate future, Russian Foreign Minister Sergei Lavrov said in an interview with the Hungarian daily Magyar Nemzet.
The Russian minister believes that Russia and the European Union "are capable to overcome the current negative trend, and to enter the path of sustainable strengthening cooperation."
"We procced from the fact that there is no reasonable alternative to a mutually beneficial partnership between Russia and the European Union – we are too much tied in geographical, economic, historical and simply human terms," Lavrov said.
"After all, the EU and Russia are two largest players on the European continent."
"In the immediate future our country will remain the main partner for the EU in the energy sector. It is in our common interests to deepen cooperation in the field of respond to new threats and challenges, field of law enforcement, science and culture," he said.
According to the Foreign Minister, "such work cannot be successful without giving up the logic of confrontation and containment, without the dialogue on the principles of true equality, real consideration of mutual interests."
"In other words, there should not be "business as usual" approach anymore when they tried to dictate terms of cooperation that do not meet Russian interests or to place us before accomplished facts," Sergey Lavrov said.
According to him, "Now Russia and the European Union have come to the line, when it is necessary to answer the questions: how do we see the future of our relations, which direction are we going."
"Gradual creation of the area of ··economic and humanitarian cooperation from the Atlantic to the Pacific based on the equal and indivisible security would be in the mutual interests of Russia and the EU," the minister said.
"An important step in this direction would be to harmonize the processes of European and Eurasian integration," he said.