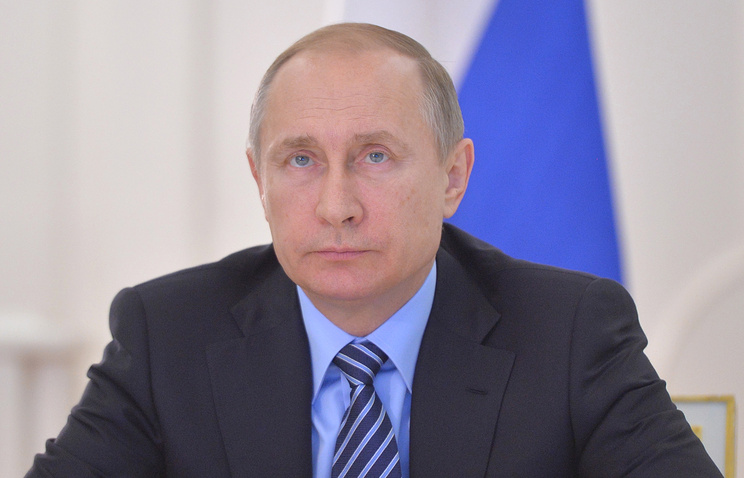 The economic growth in Russia will not resume by itself, President Vladimir Putin said at the meeting of the Presidium of the Economic Council on Wednesday, adding that the GDP dynamics will stay at zero level without new growth points found.
"The economic growth will not resume by itself. The GDP dynamics will hover around zero unless we find new growth points," Putin said.
In this case there will be far less opportunities in the social sector as well as in the areas of national defense and security and other fields than needed for a full-fledged development and progress, Putin said.
The president also said it is necessary to ensure increase of economic growth rate in Russia and implement reforms in order to raise economic efficiency.
"Simultaneously it is important to keep macroeconomic stability and to prevent budget deficit and inflation from stirring up," he said.
No monopoly on truth in economically oriented discussion
Vladimir Putin has urged the members of the Economic Council to rely on pragmatic approaches rather than on an ideology and stressed that there is no monopoly on truth in a discussion on economic development.
"I think you will all agree that there is no any kind of a monopoly on truth in an economically oriented discussion. I'm asking all of you to move beyond ideological preferences, not to be restricted to any theoretical concepts and constructions but to rely on pragmatic approaches and focus on searching for feasible and impersonal solutions," Putin said at the meeting of the Presidium of the Economic Council on Wednesday.
The Presidium comprises people that sometimes stick to opposite views, he added, "but this is the advantage of this format, which allows to argue, to talk, to discuss alternative approaches in order to view problems from different angles."
The former Finance Minister and the head of the Civic Initiatives Committee think tank Alexey Kudrin, Russia's business ombudsman Boris Titov and Economic Development Minister Alexey Ulyukayev are expected to report at the meeting.
The meeting is also attended by Prime Minister Dmitry Medvedev, First Deputy Prime Minister Igor Shuvalov, Deputy Prime Ministers Arkady Dvorkovich and Olga Golodets, Finance Minister Anton Siluanov, First Deputy Speaker of State Duma (lower house of parliament) Alexander Zhukov, Chairperson of the Accounts Chamber Tatyana Golikova, Central Bank Chief Elvira Nabiullina, Presidential aide Andrei Belousov, Presidential adviser Sergey Glazyev, President of the Chamber of Commerce and Industry Sergey Katyrin, President of OPORA-Russia Alexander Kalinin, President of the Union of Industrialists and Entrepreneurs Alexander Shokhin, President of Sberbank Herman Gref, Moscow Mayor Sergey Sobyanin and a number of governors as well as other participants.