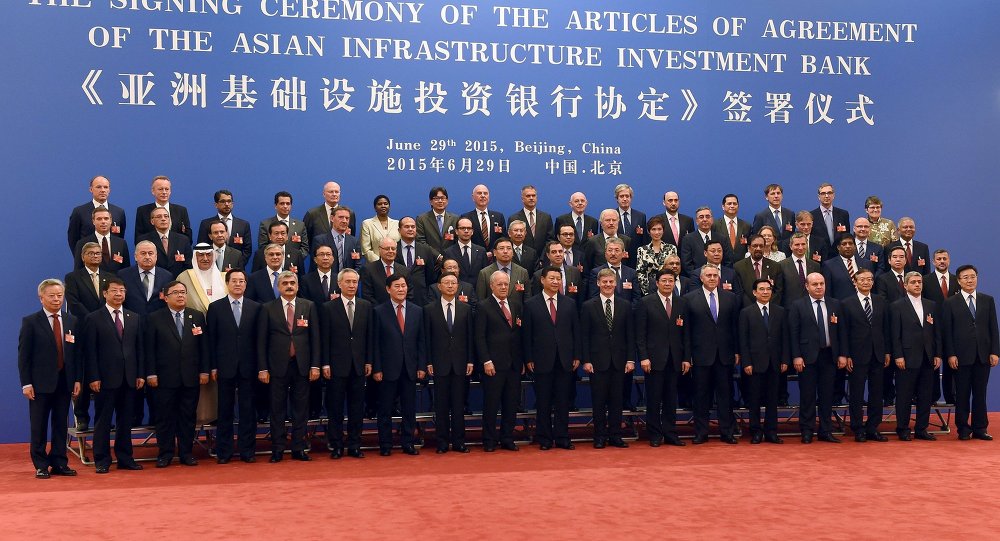 Russia and China will be the only two countries nominating candidates to head the Beijing-led Asian Infrastructure Investment Bank (AIIB), Russia's Ambassador to China Andrey Denisov said.
"We as a shareholder country have a good chance, as we hold the third place after China and India in terms of equity capital in the bank. In addition, we are a member of the Asian group of participants," Denisov told reporters.
On August 26, Georgia's capital Tbilisi will host a session of AIIB's board of governors, which is currently being formed, and the bank's head will be elected, the ambassador said.
According to Denisov, India cannot nominate a candidate, as its representative already heads BRICS' New Development Bank.