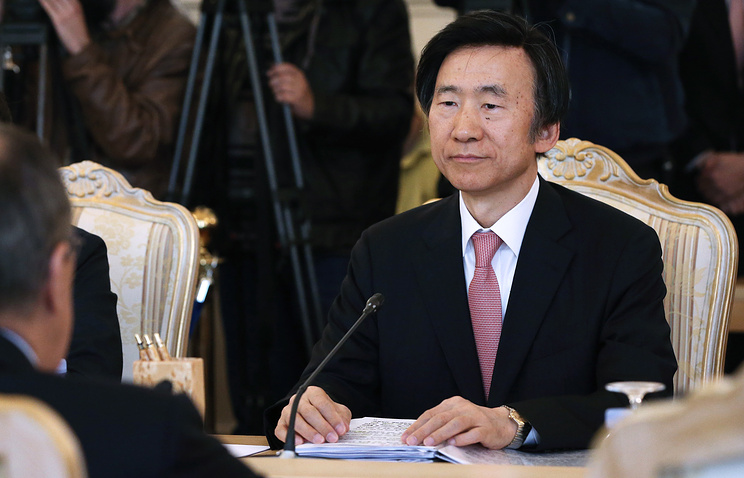 Russia and South Korea will discuss economic cooperation in the Far Eastern and Siberian regions during the St.Petersburg International Economic Forum to be held on June 16-18, South Korean Foreign Minister Yun Byung-se said on Tuesday.
"At the St.Petersburg Economic Forum, we will begin to discuss economic issues," he told the second political and economic forum Russia-Republic of Korea Dialogue at St.Petersburg State University.
"St.Petersburg has become a key point for Korean companies entering Russian market," the minister said. "An example to this effect is Hyundai, which makes everything here – from components to cars."
Yun Byung-se noted that "the Korean government has a very important interest in the development of the Far East. This is the point of contact of our Eurasian initiative policy and the Russian government's Far East and Siberia development policy." He added that South Korea plans to take an active part in the second Eastern Economic Forum in Vladivostok.
"Korea is the best partner in the development of the Far East in Russia, as it embodies technologies, the potential capacity and humanitarian ties," the South Korean foreign minister said. "For the Korean side Russia's Far East is of special significance, with energy resources and the Northeast Passage."
The twentieth St. Petersburg International Economic Forum is due on June 16-18 on a new site near St. Petersburg. The key topics on the agenda will be the new economic reality new growth drivers.