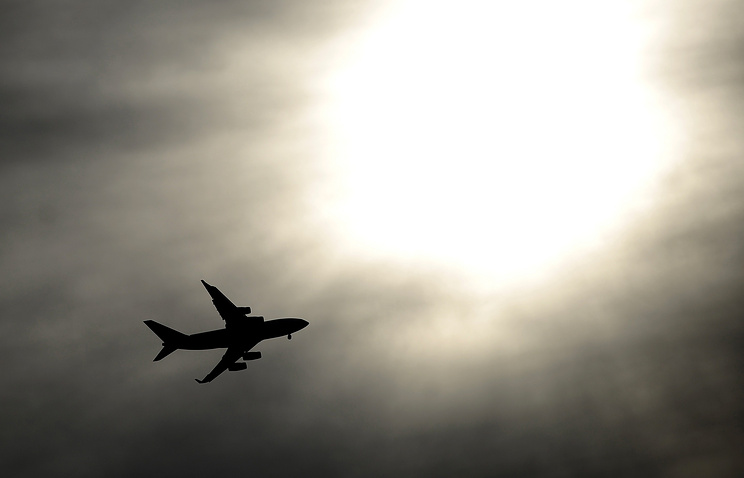 Russia's Transport Ministry has sent its Kazakhstani counterpart a draft of the 'open sky' concept that may lay the basis for interaction to create a common air space of the member states of the Eurasian Economic Union (EAEU), Russian Transport Minister Maxim Sokolov said on Tuesday.
The Russian transport minister made this statement at the forum of interregional cooperation between Russia and Kazakhstan.
"By declaring the refusal from protectionist approaches, it is proposed to implement the concept of the so-called 'open sky,'" the minister said.
The concept prioritizes liberalization of air communication, common aero-navigation, unified requirements for airlines and equal tariffs, he said.
"We have already prepared a draft roadmap, which could become a basis for interaction in the five-side format and we have sent it to Kazakhstani colleagues," he said.
The 'open sky' regime implies lifting restrictions on the number of flights and airlines performing them between two and more countries. The Eurasian Economic Union comprises Russia, Belarus, Kazakhstan, Kyrgyzstan and Tajikistan.
Russia-Kazakhstan flights
The minister added that restrictions on flights between Kazakhstan and Russia will be lifted.
"Yesterday, during the meeting with Kazakhstan's government we agreed conceptual approaches to our future cooperation. This first of all implies lifting the restrictions on flights in existing directions, mainly from Moscow to Alma-Ata, and adding second air carriers to those directions," Sokolov said.
Earlier Kommersant business daily reported with reference to sources that aviation authorities of Russia and Kazakhstan have failed to reach a compromise on the issue of Trans-Siberian flights and selection of the second air carrier for flights from Russia to Kazakhstan. Kazakhstan's Air Astana was eager to take the Trans-Siberian route free of duty but did not gain the right from the Russian side. In response Kazakhstan's authorities threatened to suspend Aeroflot's flights to the country and refused to grant permission for selecting the second airline from Russia.