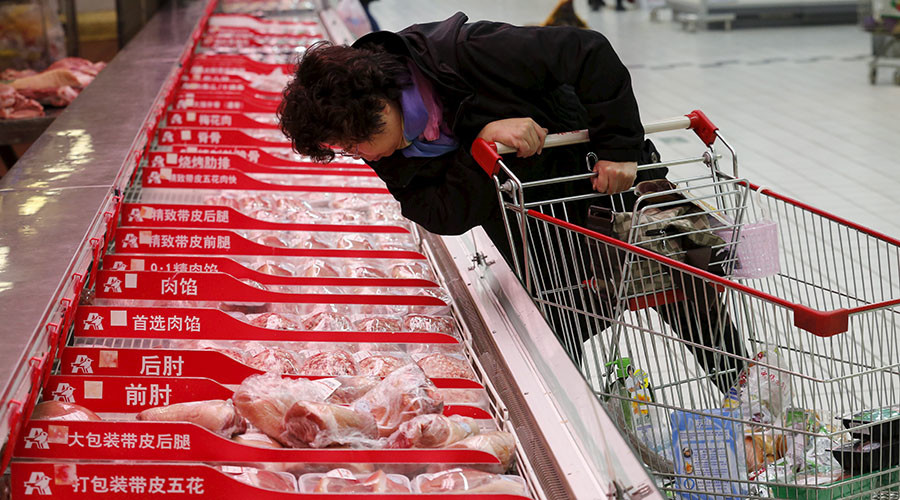 China may soon open its market to Russian meat and poultry according to Agriculture Minister Aleksandr Tkachev. Exports of poultry may begin before the end of June this year, added the minister.
Later this year Russia plans to sell beef to China with exports of pork to the world's second biggest economy to begin in late 2016 or early 2017, he added.
On Tuesday in Beijing, Tkachev met Chinese Minister of Agriculture Han Changfu and the head of Chinese food quality watchdog Zhi Shuping.
"For the first time in many years we've reached concrete solutions in favor of Russian producers and exports," Tkachev told journalists at the SIAL China food expo.
The two sides have agreed Moscow will provide Beijing with food safety information on its poultry and meat within a month.
"As for beef, at the end of the month the World Organization for Animal Health (OIE) should recognize Russia as a territory with no foot and mouth disease. It will be a good opportunity and grounds to let Russian beef into the Chinese market," said Russia's agriculture minister.
At the same time, the question of pork supply is more complicated, because Beijing is worried about the African swine fever that has occurred in Russia Tkachev added.
However, the Chinese authorities are ready to work with the Russian regions that have a good reputation concerning the virus. "It's progress for us, because for the first time the Chinese have started talking about this. And, of course, if they had insisted on the same terms, Russian pork wouldn't have had access to the Chinese market for five to 10 years," Tkachev said.
China is the world's second biggest pork importer after Japan and by far the biggest pork consumer.