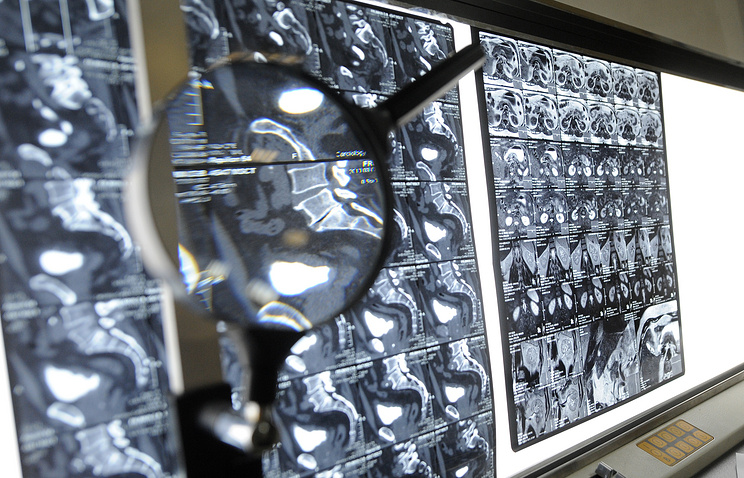 Russia has joined the ranks of the world's top producers of target "precision" drugs for cancer treatment, which can block the development of tumors by affecting concrete molecules that stimulate the growth of cancer cells, Russian Health Minister Veronika Skvortsova said in an interview with the Rossiya 24 TV news channel, which ran an extract from that interview on Wednesday.
"We have now progressed to an advanced stage where we have learned how to create targeted or 'precision' drugs for blocking the development of cancer tumors," Skvortsova stressed.
According to her, Russia has launched clinical tests of "precision" drugs this year. The first domestically produced drug, PD-1, has shown fantastic results in removing metastasizing melanomas.
"The drug called PD-1, may get a new commercial name later," the Russian health minister said.
The health minister hoped that the drug could be ready for sale in 12 or 18 months at the latest.
Skvortsova said that the whole world was closely watching the PD-1 development.
"The Japanese have said they are ready to buy our R&D results in order to set up joint ventures in Japan or find other ways of communication with the aim of producing the said drug," the Russian health minister stressed.
"The United States is the only country, which has an analogue to PD-1. But judging from open publications that are available to us, the American analogue is less effective than our drug, which is at a stage of active and progressive development," Russia's top health official stressed.
In July 2016, Skvortsova said at a meeting of the Council for Strategic Development and Priority Projects that Russia would develop and introduce at least 36 innovative medical drugs in 2016-2018.