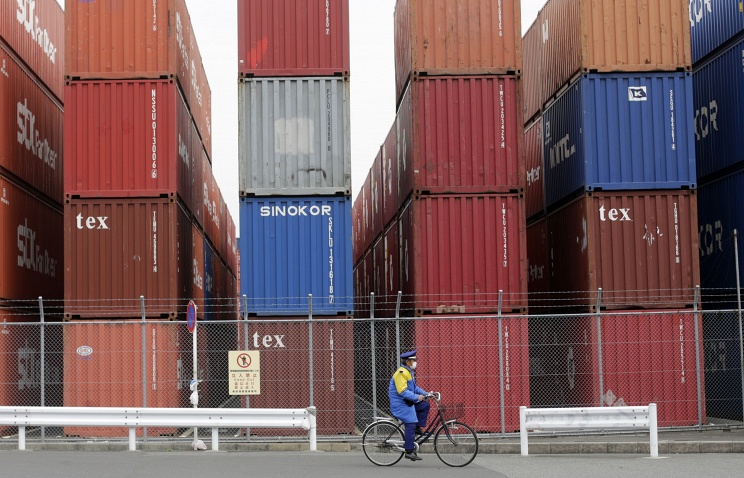 Trade turnover between Russia and Japan decreased by 30% in 10 months of last year, Russia's top lawmaker Sergey Naryshkin said at the meeting with Japan's ex-foreign minister Masahiko Komura.
"It is notable that in practical terms, we see uneasy time in the sphere of trade and economic cooperation. Over the past year, in the first 10 months of last year the trade between our countries fell significantly by almost 30%," the speaker of Russia's lower house of parliament said.
Naryshkin expressed confidence that the Russian-Japanese cooperation still has a good potential for development. "Our cooperation has an independent value that should not depend on the factors out of scope of bilateral cooperation," he said.
The visits of Komura, who is vice-president of the Liberal Democratic Party (LDP) and the chairman of the Japan-Russia Parliamentary Friendship Association, have become regular, Naryshkin said.
"They (visits to Russia) contribute to expanding cooperation not only through parliaments but also to the development of cooperation in other spheres," he said.
Japan's Finance Ministry said in December that the trade between Russia and Japan fell by 39% in dollar terms to $17.7 billion in the first 10 months of last year.
Komura, who is now in Moscow, held talks with Russian Foreign Minister Sergey Lavrov on Tuesday. The sides discussed the situation in Northeast Asia and in Syria.
Lavrov and Komura exchanged views on the Russian-Japanese relations and their prospects, the Russian Foreign Ministry said. They discussed the situation in Northeast Asia after North Korea's nuclear test and also the Syrian conflict and the fight against international terrorism.
Komura also handed over a personal message of Japanese Prime Minister Shinzo Abe to Russian President Vladimir Putin.