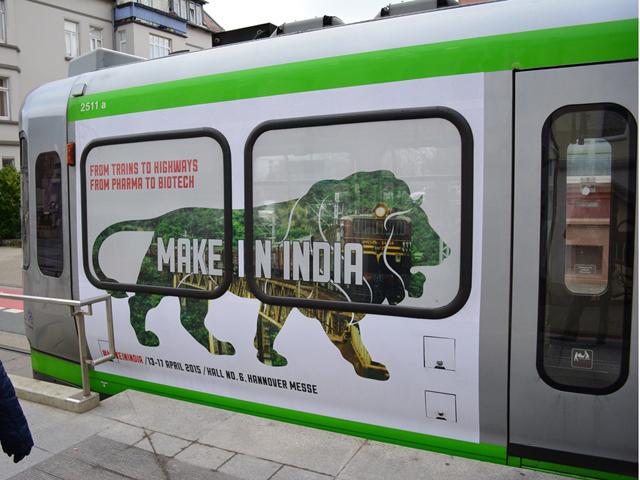 BEIJING: Officials of some of the leading Chinese companies which have invested in India have made a strong pitch for their local counterparts to step up investments under the Make-in-India campaign.
CEOs of four Chinese companies made presentations at an investor meet in China's commercial hub of Shanghai in which over 200 firms took part urged Chinese firms to take advantage of the Make-in-India campaign, said Prakash Gupta, Indian Consulate General in Shanghai.
Nan Cunhui, Chairman, Chint Group which is into renewable energies and solar panels, Weimin Yao, Senior Vice President, Huawei which has set up an R&D Centre at Bangalore, Shen Jianfang, Chairman, Highly Electric and Yang Qi, CRRC Puzhen, Nanjing, that provides rail coaches to several metro projects in India made the presentations at the investor seminar organised by the India-China Business and Investment Forum and the Indian consulate in Shanghai.
Each of them drew upon their longstanding experience of operating in India and urged potential Chinese investors to look at investing in the Indian market aggressively, Gupta said in a press release.
They cited the changed business environment, ease of doing business, cost of hiring labour and the volumes of project opportunities as the key advantages that India offered to Chinese investors.
Some of the key issues raised by them as advice for potential Chinese investors in India included adopting long term strategy for the Indian market, localisation with employment of more Indian workers, compliance with local laws, gainful investment in R&D, availability of land and adequate supportive infrastructure and tax structure including concern over complexity of the tax regime.
President of BRICS' New Development Bank (NDB) K V Kamath in an address offered the NDB perspective and underscored that India and China as two of the leading developing country partners from the BRICS context, could change the narrative of south-south cooperation through their partnership.
Given the pace of India's rapid modernisation there were several aspects where India could learn from China's transformative experience which had lifted millions out of poverty successfully, he said.
Director General of Investments and Technology and Trade Promotion Cell in the Ministry of External Affairs, Nagraj Naidu made a detailed presentation on the plethora of opportunities available for Chinese companies in the fields of IT, e-commerce, retail, renewable energy (in particular solar energy) and infrastructure and urged them to join the Make-in -India campaign.
Representatives of leading Indian companies like Larsen & Toubro, Adani Group, Reliance, GMR and several other leading Indian banks also made brief interventions highlighting areas where they could partner with Chinese companies in executing projects in India, Gupta said.