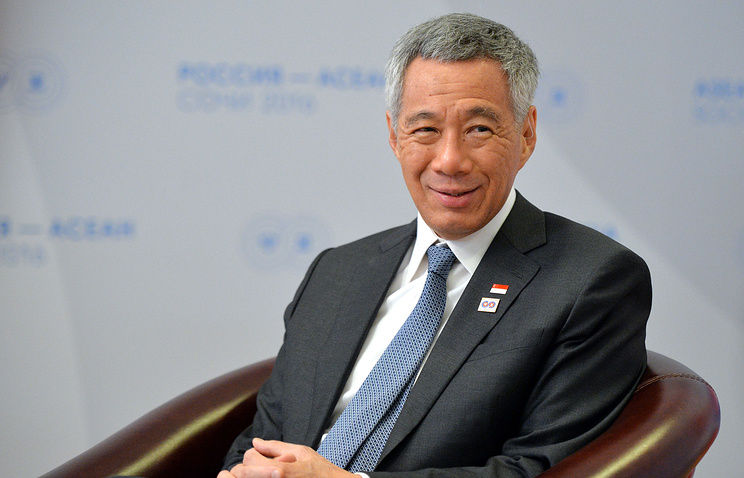 Russia is the place Singaporean business "ought to be," Singaporean Prime Minister Lee Hsien Loong said in an interview published by The Straits Times newspaper on Saturday.
Lee said that in the short term, Russia faces challenges such as shrinking growth, low energy prices and the impact of Western sanctions. But for the long term, it is "the place we ought to be," he said. The prime minister is also positive about Russia's business potential, saying many opportunities exist for Singapore companies. "These can be found in Moscow as it redevelops and upgrades the city, transforming outdated industrial estates into modern business parks, cultural centers or education centers," he noted.
The changes, in turn, create opportunities in urban masterplanning and transport. But to pursue them, businesses need to invest time and energy to understand the country, how its systems operate and how best to fit in, Lee told Singapore reporters in an interview on Friday, at the end of his four-day working visit to Russia.
Talking about the Russia-ASEAN (Association of Southeast Asian Nations) summit in Sochi on May 19-20, the Singaporean prime minister said it indicated "a desire to take it another step forward." Lee also said that a free trade zone agreement between Singapore and the Eurasian Economic Union (EAEU) may be signed by 2018 – the 50th anniversary of diplomatic relations with Russia.
Russia-ASEAN summit
The summit of Russia and the member-states of the Association of Southeast Asian Nations (ASEAN) was held in Sochi on May 19-20 and became the biggest international event in Russia in 2016.
ASEAN comprises Indonesia, Malaysia, Singapore, Thailand, the Philippines, Brunei, Vietnam, Cambodia, Laos and Myanmar with a total population of over 600 million people. The Association aims to develop cooperation in the economic, social, cultural and other spheres, and also strengthen peace and stability in Southeast Asia.
Russia has been a dialog partner of ASEAN since July 1996. In December 2005, the first Russia-ASEAN summit was held in Kuala Lumpur. The summit participants signed a declaration on cooperation and approved an action plan – in effect a roadmap of Russia-ASEAN interaction. Similar partnership summits are normally held on the territory of member-states and the choice of Sochi as venue for the Russia-ASEAN summit on the partnership's 20th anniversary is symbolic.
The summit was held under the slogan "Towards Strategic Partnership for the Sake of the Common Good."
The summit adopted a declaration that will lay the basis for an action plan of Russia-ASEAN cooperation in the political, economic and cultural spheres, as well as in the sphere of security.
The gross domestic product of ASEAN member-states stands at about $3.5 trillion today and is expected to reach $4 trillion by 2020. ASEAN is becoming an increasingly attractive area for foreign investments, which grew by 16% in 2014 to over $136 billion.