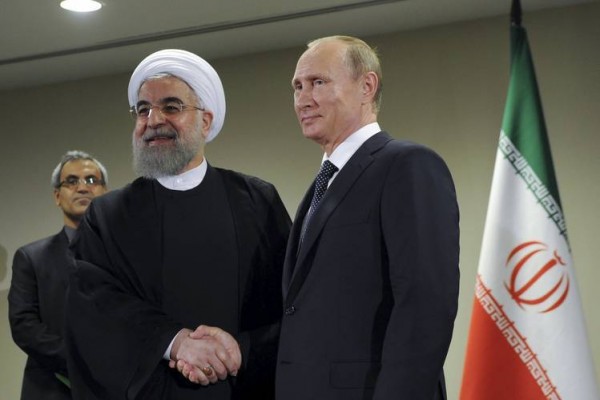 A senior Iranian official said on Tuesday that Iran and Russia will sign a joint monetary agreement to facilitate mutual trade transactions, state media reported.
The agreement is aimed to facilitate exchange of Iran's rials and Russia's roubles, and it will also pave the way for boosting Tehran-Moscow economic relations, Iranian Minister of Communications Mahmoud Vaezi was quoted as saying by state news agency IRNA.
Vaezi made the remarks after a meeting with visiting Russian Minister of Industry and Trade Denis Manturov.
Vaezi said two sides discussed the ways to remove obstacles to bilateral cooperation during the meeting, adding that Russia will take steps towards decreasing its customs tariff in line with Iran's interests.
For his part, the Russian minister stressed the importance of increasing joint investments.
Cordial relations between Tehran and Moscow have prepared good grounds for expansion of economic cooperation, Manturov said.
Following the downing of a Russian warplane by Turkey near Syrian border last month, Iran urged Russia for the ease of customs duty for its agricultural exports.
"Iran has now a golden opportunity to increase the export of its agricultural products to Russia to replace Turkey," head of Iran's Chamber of Commerce Mohsen Jalalpour said early this month.
On November 26, the Russian government announced that it had tightened control over imports of farm products from Turkey as ties between the two countries plummeted after the warplane downing.
Meanwhile, during his visit to Tehran last month, Monday Putin said that Russia's military strategy in Syria would have been impossible without Iran's help.
Iranian President Hassan Rouhani has pledged to increase cooperation with Russia to destroy what he called a common enemy.
"Whereas some countries are only indulging in anti-terrorist oratory and taking demonstrative actions, our two countries have proved that this issue can be addressed seriously," he said in November in reference to Western powers who have failed to weaken ISIL in the past 18 months.