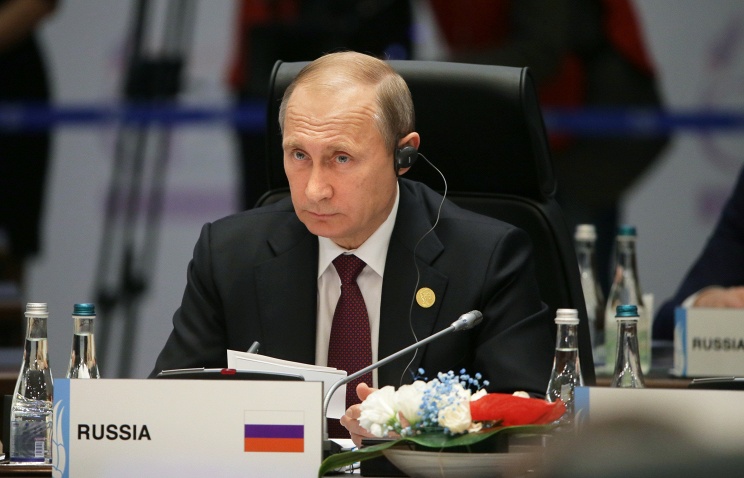 Russia is interested in further cooperation with the International Monetary Fund (IMF), Russian President Vladimir Putin said on Sunday at a meeting with IMF Managing Director Christine Lagarde on the sidelines of the Group of Twenty summit in Turkey's Antalya.
"We have long been cooperating with the IMF in various capacities and we are interested in the continuation of this work. We hope for stability in our relations," he said.
He said Russia supported a number of IMF member states in their striving to reform the organization. "There are other issues too and we are ready to speak on any topic," Putin said.
Lagarde, in turn, said she was glad to speak with the Russian leader and noted she shared irritation linked with non-fulfilment of decisions on IMF reforms, including on quotas. She said this reform was to be expected in the next two months. If not, the issue may take several years more, she added.
Earlier on Sunday, leaders of the BRICS countries stated that the decision on redistribution of quotas in the International Monetary Fund was being obstructed due to the position of the United States, Russian Minister of Foreign Affairs Sergey Lavrov said after a BRICS meeting.
"It was noted with regret, particularly, in the statement published after the meeting of the BRICS leaders, that the decision made five years ago on carrying out a reform to increase quotas and votes that BRICS countries have within the International Monetary Fund, the decision is being obstructed due to the lack of the US ratification," then he said, adding that "the statement approved by the BRICS leaders today contains a plea for such a ratification as otherwise the reputation and legitimacy of the International Monetary Fund is being affected."