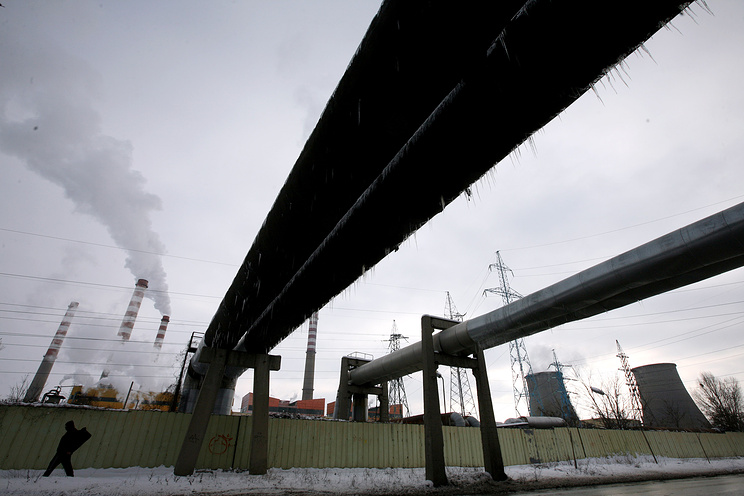 Russia and Greece consider as important their cooperation in the energy sphere and continue work on oil deliveries to Greece and Italy through third countries, Russian presidential aide Yuri Ushakov said on Thursday.
The presidential aide's statement comes ahead of Russian President Vladimir Putin's working visit to Greece.
"As I have said, energy plays a key role in our trade and economic relations and work is currently under way on the project of gas deliveries from Russia to Greece and Italy through third countries in the sense that the gas pipeline will run along the bed of the Black Sea and then across the territory of a coastal country, apparently, Bulgaria, and farther to Greece and then Italy," Ushakov said.
Russian state-owned oil company Rosneft and Greece's Hellenic petroleum plan to sign an agreement on the supply of oil and oil products to Greece, Ushakov said.
"We also plan to sign an agreement between Rosneft and Hellenic petroleum on the basic conditions of supply of oil and petroleum products. From our side the agreement will be signed by [CEO of Rosneft Igor] Sechin," Ushakov said.
According to him, in total eight documents are expected to be signed during Putin's visit to Greece.
Besides the Rosneft agreement the parties are to sign a declaration on partnership for modernization, interdepartmental memorandums on interregional cooperation, action program for tourist sector for 2016-2017 and a number of other documents, he said.
Greece and Italy cooperation with Gazprom
The presidential aide also said that Gazprom representatives signed a Memorandum on the project with the Greek and Italian sides in February this year in Rome.
However, the document signed by the parties is not final and negotiations are needed with some states and, importantly, with officials of the European Commission, he added.
As TASS reported earlier, on February 24 Gazprom CEO Alexey Miller, Italy's Edison SpA Head Marc Benayoun and Greece's DEPA SA Chief Executive Officer Theodoros Kitsakos signed a Memorandum of Mutual Understanding on natural gas deliveries from Russia along the bed of the Black Sea through third countries to Greece and from Greece to Italy. The deal aims to organize the southern route of Russian natural gas deliveries to Europe.
Gazprom, Edison and DEPA will hold a feasibility study until the end of 2016 with regard to natural gas deliveries along the bed of the Black Sea. The overland section of the gas pipeline will have a capacity of 9-16 billion cubic meters of natural gas a year while the offshore segment will annually pump 10-12 billion cubic meters, Russian Energy Minister Alexander Novak said in April.