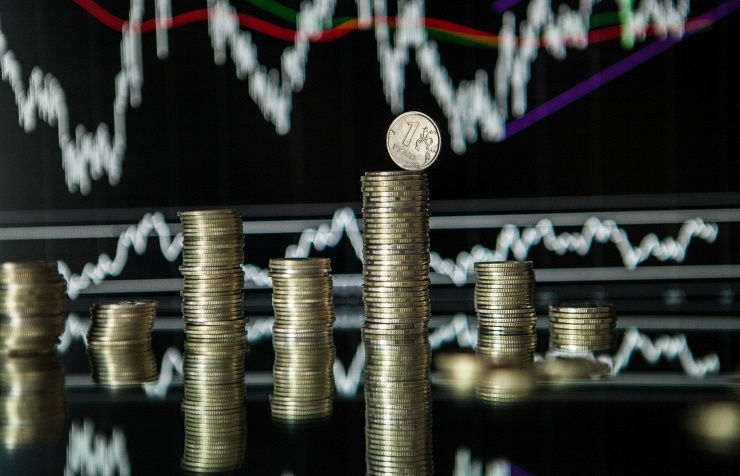 Russia is facing a reversal of inflation and inflationary expectations, which is creating background for easing of the monetary policy, Deputy Minister of Economic Development Nikolai Podguzov said Wednesday.
"We have a feeling that the reversal of inflation and inflationary expectations is already there, which has created a background for easing of the monetary policy," he said, adding though that "this is largely for the Central Bank to decide whether it's reasonable to slash rates at the nearest meeting."
According to Podguzov, the Economic Development Ministry expects the regulator to ease the rhetoric regarding its monetary policy.
"The background for the rates' reduction is in place. This cycle may be launched via some verbal interventions and the rhetoric of the press release [following the board meeting of the Central Bank on its key interest rate — TASS], or it may be done simply by cutting the rate," Deputy Minister said.
According to Podguzov, this cycle (of the key rate's reduction — TASS) has to be long-term so that the signal remains clear and efficient within "at least several quarters or even years" (given the inflation target).
"I think that the Central Bank has to offer this trajectory of rates' reduction in the nearest future. And already on Friday (April 29) we'll see the decision made by the Bank of Russia. I think the Central Bank at least has to ease the rhetoric but I do not rule out that it will even consider reduction of rates," he said.
Earlier Russia's Economic Development Minister Aleksey Ulyukayev said the regulator could have been quicker with lowering its key rate as the current inflation rate allows it to do so. In 2015, inflation in Russia stood at 12.9% while in March this year annual inflation was down to 7.3%.
The Bank of Russia took the decision to keep the key rate at 11% at the latest board meeting on March 18. The rate has been unchanged since last August. The next meeting of the regulator's board of directors on its monetary policy will be held on April 29.