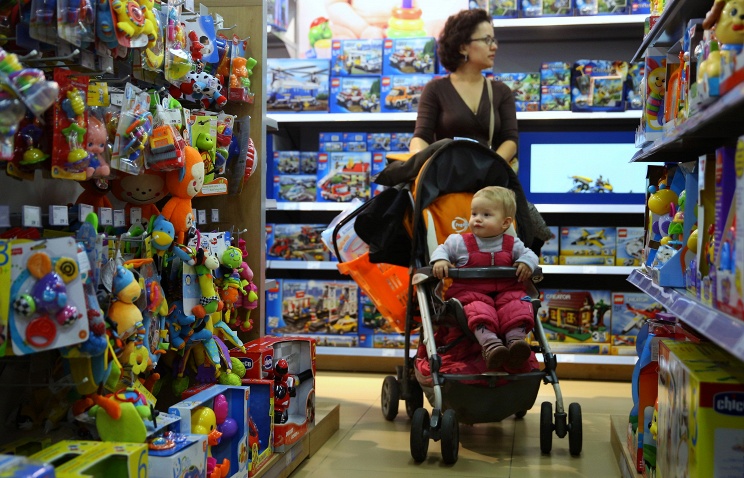 Russia-China Investment Fund (RCIF) has closed the deal to purchase a 23.5% stake in the OAO Detskiy Mir from ZAO DM Finans, a subsidiary of AFK Sistema, RCIF said in a press release on Monday.
The deal sum is 9.75 billion roubles ($133.56 million).
According to head of the Russian Direct Investment Fund (FDIF) and co-director of RCIF Kirill Dmitriyev, the deal will make it possible to promote the development and further expansion of the Detskiy Mir group on the international scale, including in China and other countries.
"The deal fully matches our investment strategy, oriented towards the growth of the middle class and its demand for goods, especially in regions," Dmitriyev said. He said previously that RCIF had approved more than 10 deals for the further work to the sum about $1 billion and that several projects worth billions of dollars, including those linked with the Silk Road and Eurasian Economic Union integration projects were being considered.
RCIF is a joint project of Russia's Direct Investment Fund and China Investment Corporation state-run company. The Detskiy Mir chain is owned by the AFK Systema holding controlled by businessman Vladimir Yevtushenkov.
In 2014, Systema postponed the network's IPO due to the closure of Western markets for Russian companies due to the sanctions, announcing its intention to sell a 10% stake to private investors.
The Detskiy Mir group is the largest children's goods retailer in Russia. The company incorporates the nationwide retail store chain Detskiy Mir, luxury centre Children's Gallery Yakimanka, the Russian chain of ELC – Early Learning Centre, and Detskiy Mir and ELC Internet stores.
Detskiy Mir reported US GAAP net earnings worth 368 million roubles ($5.038 million) for the first half of 2015 against loss worth 315 million roubles ($4.31 million) in the same period in 2014.
AFK Sistema is the largest publicly-traded diversified holding company in Russia and the CIS, which invests in and is a major shareholder of companies serving over 100 million customers in the sectors of telecommunications, high technology, oil and energy, radars and aerospace, banking, retail, mass-media, tourism and healthcare services.