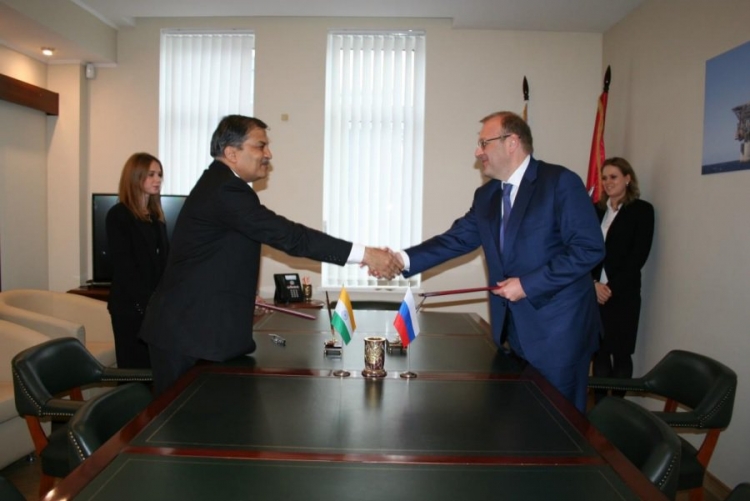 A memorandum of understanding (MOU) between the Russian Energy Agency (REA) and Solar Energy Corporation of India (SECI) will see both large-scale solar PV projects deployed, and manufacturing facilities established, in India.
The MOU was signed on December 24 by A. V. Tikhonov, director general of the REA and Ashvini Kumar, MD of SECI. Under the agreement, large-scale solar PV power plants will be installed in India between 2016 and 2022. Initially, an up to 500 MW pilot project will be focused on.
REA will bring to the table its "state-of-the-art" technologies and low cost financing, while SECI will assist in obtaining relevant approvals and clearing any bureaucratic hurdles, said SECI in a statement released. It added that a working group will be established to plan the next steps.
"The parties have proposed to collaborate and cooperate on the basic parameters of project implementation in order to achieve competitive solar tariffs, and have agreed to devise a road-map for development of solar projects and manufacturing facilities," continued the statement.