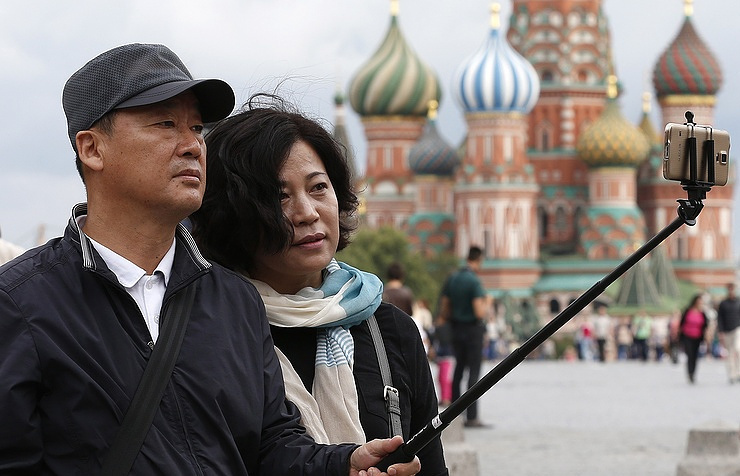 Russia's and China's tourism authorities plan to increase mutual tourist flow to two million people by the end of the current year, the press service of the Russian Tourism Agency (Rostourism) said on Tuesday after a meeting of its head Oleg Safonov with the head of the Moscow office of China's National Tourism Administration, Zhao Hongqing.
"The sides discussed preliminary results of the Russia-China cooperation in the tourism sector in 2016, basic tendencies of tourism exchanges between the two countries, and key challenges and tasks," the press service said, adding that the sides agreed a target figure of two million tourists that is to be reached by the yearend.
According to Rostourism statistics, more than 5,000 Chinese nationals visit Russia annually, which accounts for four percent of Russia's inbound tourism. "However hundreds of millions of tourists are staying in China's border regions. Many of them would like to visit Russia," Rostourism said.
Another topic in focus of the talks was promoting Russia's tourism potential on Russia's travel market for 2017. According to Safonov, a wider use social networks will make it possible to present Russia's travel possibilities to more than 600 million Chinese citizens.
Apart from that, the two tourism officials discussed issues of professional classes for tourist guides, expanding the geography of travel and ensuring security of tourists.
According to Russia's official statistics, the number of Chinese citizens enjoying visa-free entry to Russia increased by 41% in the nine months of 2016 on the similar period last year. The number of Russian's visiting China visa-free went up by 34%