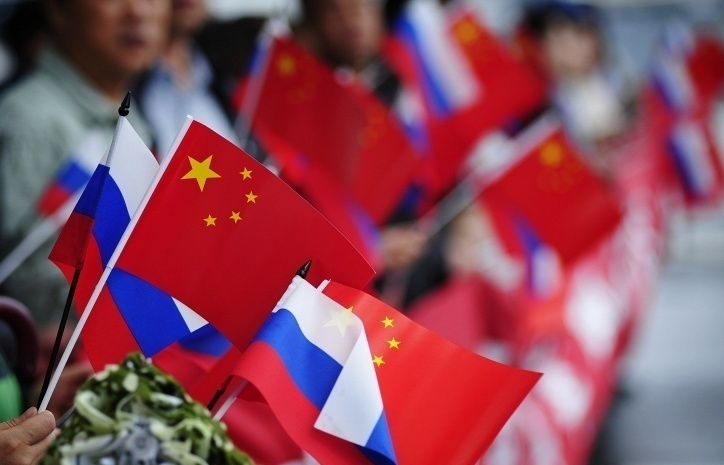 The Russian-Chinese cooperation is becoming an increasingly important factor in global politics, Russian Deputy Prime Minister Dmitry Rogozin and China's Vice Premier Wang Yang said on Monday.
At the meeting of co-chairs of the Russian-Chinese commission on preparing regular meetings of the heads of governments, Rogozin stressed that Russia does not have such an extensive network of intergovernmental contacts with any other country of the world.
"Today the Russian-Chinese cooperation on the foreign policy arena has a global and truly strategic character and is becoming a more and more significant factor in the world politics," Rogozin stressed.
"Moscow and Beijing show an example of a weighted and responsible approach to solving the issues of international problems," he said.
Rogozin reminded that in the coming days Russian President Vladimir Putin and Chinese President Xi Jinping are due to hold talks as part of the summit of the Shanghai Cooperation Organisation in Ufa, in Russia's Volga republic of Bashkiria.
The leaders also have contacts in the framework of BRICS (Brazil, Russia, India, China and South Africa) and the Asia-Pacific Economic Cooperation (APEC).
Wang Yang stressed that due to intensive contacts of the leaders of Russia and China the level of cooperation between the two countries has been raised to a new level.
"Amid the recovery of the world economy, the strengthening of cooperation between our countries will encourage the development of national economies and may make a contribution to the development of the global economy," he stressed.
The Chinese vice premier also noted that over the short period of time, the respective agencies and enterprises of both sides have made progress in the joint work and introduced many proposals on cooperation.
He expressed readiness to once again discuss all the key issues at Monday's meeting.