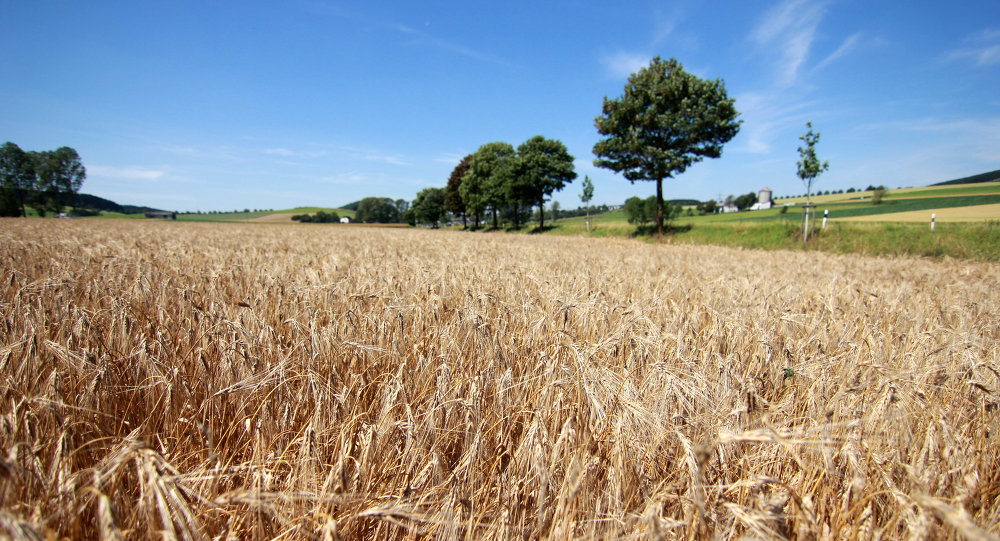 Moscow and Beijing have coordinated bilateral protocols on deliveries of Russian grain as well as other essential agricultural products to China, Russia's agricultural watchdog Rosselkhoznadzor said on Monday.
"Bilateral protocols on deliveries of wheat, corn, soybeans and rapeseed have been agreed," Rosselkhoznadzor said in a statement after talks in Moscow.
"The signing of a Russian-Chinese memorandum on deliveries of grain and its derivatives to China is expected later in December," the statement said.
Rosselkhoznadzor announced in October that Moscow and Beijing planned to sign a protocol on phytosanitary requirements for wheat, corn, rice, soybeans and rapeseed by the end of 2015, opening the way for grain exports from Russia.
The Chinese experts who visited Russia for a risk assessment during the prospective delivery of Russian grain and its processed products to China praised the measures undertaken by the Russian agriculture watchdog in fully meeting the sanitary and phytosanitary requirements.