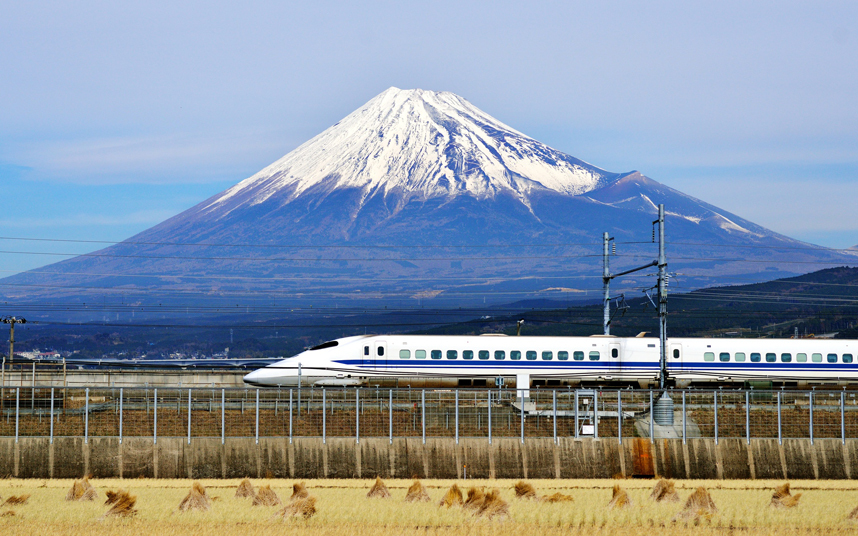 TOKYO — India will agree this week to adopt Japanese bullet train technology for a high-speed-rail project that Japan will also help finance, The Nikkei has learned.
Prime Minister Narendra Modi and Japanese counterpart Shinzo Abe will issue a joint statement on the deal Saturday during Abe's visit to India.
The proposed 505km railway will link Mumbai, India's most populous city, with Ahmedabad in the state of Gujarat to the north.
Abe will convey an offer of more than 1 trillion yen ($8.1 billion) in official Japanese lending for the roughly 980 billion rupee ($14.6 billion) project.
The two sides are discussing financing terms that would disburse about 100 billion yen a year over a decade or so. Senior Abe adviser Hiroto Izumi and Japanese foreign ministry officials on Monday wrapped up a trip to India, during which they discussed financing and other aspects of the project.
India ranked as the second-biggest recipient of Japanese-government-backed yen loans as of fiscal 2013, with a running total of 4.45 trillion yen, according to Japan's Ministry of Foreign Affairs. The railway loan deal could propel it ahead of the largest borrower, Indonesia, which had a 4.72 trillion yen tally.
Japan has successfully sold its shinkansen bullet train technology in just one overseas market: Taiwan. The Japanese seek to provide a full range of equipment, from rails to rolling stock to control systems.
Once India decides to adopt Japanese train technology, it will hold a tender for contracts. A consortium including JR East, Kawasaki Heavy Industries and Hitachi is expected to bid.
The Japan International Cooperation Agency and India's rail ministry began a joint feasibility study on high-speed rail two years ago. A report recommending the shinkansen format was issued this past July.
With trains zipping along at up to 320kph, the Mumbai-Ahmedabad railway is expected to shorten travel time between the two western Indian cities from around eight hours to roughly two. Construction is supposed to begin in 2017, with completion slated for 2023. India has plans for seven high-speed-rail corridors, starting with this one.
Japan recently lost out to China in competition for an Indonesian high-speed-rail project. In 2010, the national assembly of Vietnam, another market Tokyo has eyed, rejected a roughly $56 billion bullet train project for its massive cost. The Abe government is determined to get infrastructure exports, a key element of its economic growth strategy, on track.