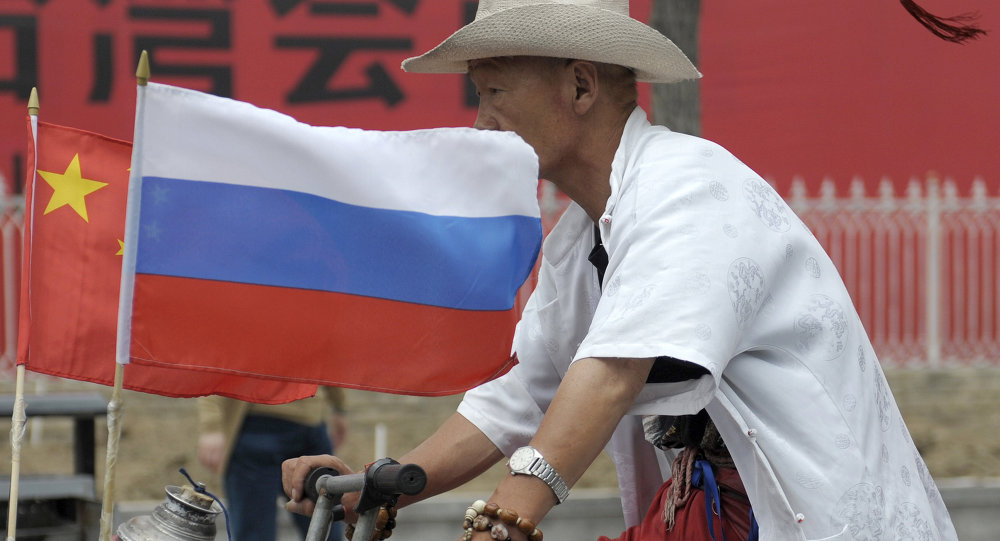 According to Gruzdev, the trade turnover between Russia and China had fallen by about a third this year, which made it impossible to aim for a $100-billion mark in 2015.
"As for the forecasts regarding the turnover dynamic in 2016, it's hard to make any predictions – the negative impact of external factors is too strong. Still, there will be a certain correction, since, in my opinion, the Russian and Chinese economies on the whole have adapted to a 'new reality' in bilateral trade," Gruzdev said.
The trade representative added that Moscow and Beijing were taking stimulating measures that would help change the situation and prevent the turnover from falling further in 2016.
"The prospects of increased bilateral trade are rather good. It concerns agriculture, innovations, information and technology, biotechnologies," Gruzdev said.
China is Russia's leading economic partner. In 2014, bilateral trade between the countries amounted to $95 billion. Both sides expressed their intention to further increase bilateral trade to $100 billion in 2015.
Gruzdev, however, said that trade turnover between Russia and China had fallen by over 29 percent in 2015, which made it impossible to reach the $100-billion mark this year.
In August, Chinese Vice Foreign Minister Cheng Guoping said the bilateral trade could top $100 billion in 2016. In June, Russian President Vladimir Putin said Moscow and Beijing were planning to boost their bilateral trade to $200 billion "in the next few years."
Moscow, Beijing to Sign Trade, Industry Deals During Medvedev's China Visit
Moscow and Beijing will sign several agreements in trade, agriculture and industry during Russian Prime Minister Dmitry Medvedev's meeting with his Chinese counterpart Li Keqiang on December 17, Gruzdev told Sputnik.
"It is expected that several documents on the deepening of the cooperation in a number of areas, including trade, agriculture and industry, will be signed," Gruzdev said.
The trade representative added that the sides could make decisions to boost trade links between the two countries. Such measures could include the elimination of trade barriers, broader access to the countries' markets and the support of exporters in both countries.
Medvedev will pay an official visit to China on December 14-17. During his trip he will take part in the meeting of the Shanghai Cooperation Organization (SCO) Heads of State Council and will speak at the opening ceremony of the Second World Internet Conference.