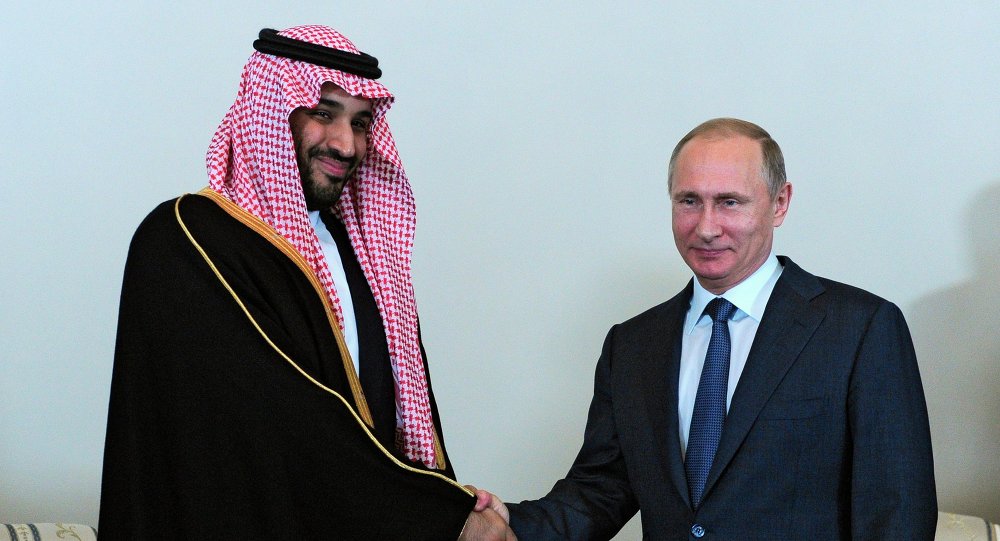 The agreements were signed during the Saint Petersburg International Economic Forum by the high-ranking Saudi delegation, comprising Deputy Crown Prince and Defense Minister Muhammad bin Salman, Foreign Minister Adel al-Jubeir, Minister of Petroleum and Mineral Resources Ali al-Naimi and other senior officials.
Rumors circulate that the oil kingdom wants to build 16 nuclear reactors, with Russia playing major part in operating them, according to the Saudi-owned al-Arabiya. But Moscow is not the only country Riyadh wants to foster nuclear cooperation with.
Saudi Arabia inked similar deals with Argentina, China, France, South Korea and the United States. Like Russia, all of these countries have the technology to construct nuclear reactors.  But the choice of partners in itself is quite telling.
Saudi Arabia is apparently diversifying its portfolio of energy partners. Hence, Riyadh and Moscow also announced that they intend to revive the intergovernmental commission, which will deal with future energy projects.
The partnership could also help Russia get access to new energy technologies.
"Given that the US and EU sanctions limit the transfer of new oil and gas technology to Russian state oil firms, reports indicate that Russia could be seeking enhanced oil and gas recovery and advanced drilling technology from Saudi Arabia, especially for use in the older fields in West Siberia," Saudi Gazette reported.
The nascent ties between Russia and Saudi Arabia are an intriguing development since Moscow and Riyadh are bitter rivals when it comes to the competition in the global crude market.
Russia's oil output of 10.78 million barrels per day in May has almost reached a historic high for the country. Saudi Arabia is producing as much (10.3 million bpd as of May). Many say this is not the limit for both nations.
The countries are primarily fighting for China's lucrative market, the largest worldwide.
"In the race to grab a significant share in the Chinese crude market, at least for the time being, Moscow seems to have pipped Riyadh too," Saudi Gazette observed.
Incidentally, Moscow's decision to conclude deals in the Chinese yuan helped to make this happen.