The BRICS New Development Bank is expected to be up and running by the end of this year, according to the National Treasury.
The Cabinet had endorsed the nomination of Leslie Maasdorp as vice-president of the bank, while Tito Mboweni had been appointed as the non-executive director to the board of the bank, Finance Minister Nhlanhla Nene said on 26 June.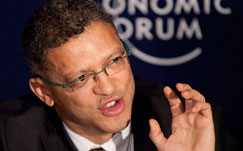 "It is also a pleasure to announce that the Agreement on the New Development Bank and the Treaty for the establishment of a BRICS Contingent Reserve Arrangement have been ratified by our Parliament," he said.
The bank was expected to be operational by end of 2015, and the process to establish the African Regional Centre was under way. As soon as the bank opened for business, the centre would also be open to consider projects on the continent.
The inaugural meeting of the Board of Governors of the BRICS New Development Bank will take place on 7 July in the Russian city of Ufa, when the management will be formerly appointed.
BRICS represent 40% of the world's population and a quarter of its economic output. They decided in 2013 to create their own development bank to step up lending for the infrastructure projects needed to close the gap with the industrialised world.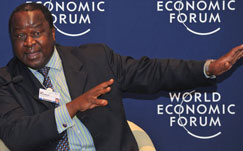 The bank will have its headquarters in Shanghai and is expected to have up to $100-billion (R1.2-trillion) in capital.
Maasdorp recently left AdvTech, where he was chief executive. He was previously the president of Merrill Lynch for southern Africa. In 2002, he was the first African to be appointed as international adviser to Goldman Sachs International. From 1999 to 2002, he led the privatisation programme for the government when he served as deputy director-general. In 1994, he was appointed as special adviser to Mboweni, who was the minister of labour at the time.
Mboweni was the eighth governor of the South African Reserve Bank and the first black South African to hold the post. He previously served as the minister of labour, as professor of economics at Stellenbosch University and as chairperson of AngloGold Ashanti Limited. He is the independent non-executive chairman of Nampak.