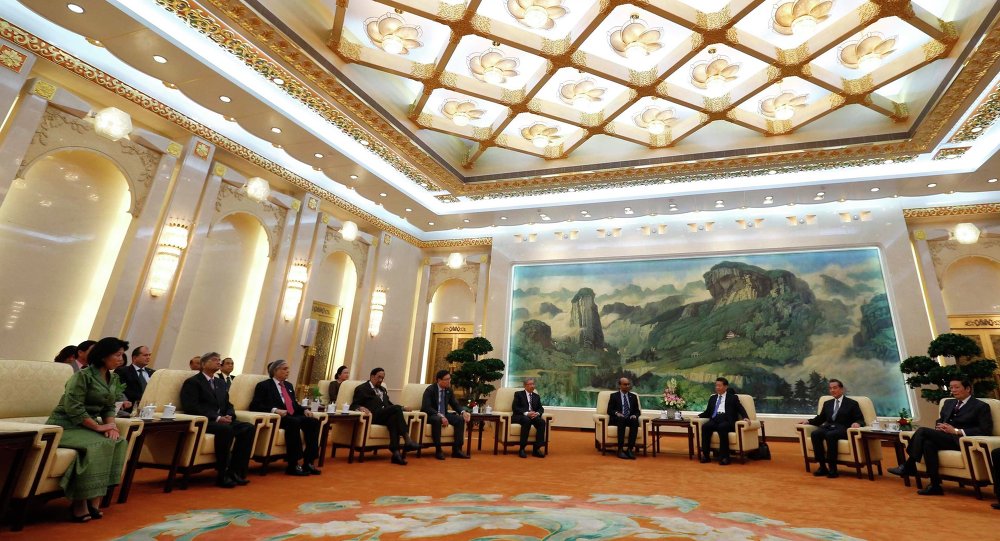 The BRICS New Development Bank (NDB) idea was proposed in 2011 by the Nobel Laureate Joseph Stiglitz, and despite cynicism in the beginning the five BRICS countries (Brazil, Russia, India, China, and South Africa) were not discouraged.
While Beijing's Asian Infrastructure Investment Bank (AIIB) has won overwhelming support overtime, it was the NDB that served as inspiration to the AIIB initiative, providing momentum for AIIB's launch in 2013.
One of the resolves of the BRICS countries is getting money back from the Western banking system to finance their own infrastructure and development, and enhancing the resilience of their financial systems.
The lack of attention given to the NDB compared to the AIIB could be due to the fact that geopolitically AIIB is about the China-US relationship, notes National Interest.
But for a balanced global economic development, NDB serves as the bank which is set to mobilize resources for infrastructure and sustainable development projects.
The BRICS countries have agreed to establish a $100-billion liquidity reserve to maintain the bank's financial stability. NDB is expected to become an alternative to Western-dominated financial institutions, such as the IMF and the World Bank.
Even though within China, the NDB is seen as one package with the AIIB and both banks are still at the foundation stage, the Shanghai municipal government has given strong support to the NDB as the first international organization headquartered in Shanghai and the first international financial organization headquartered in China.