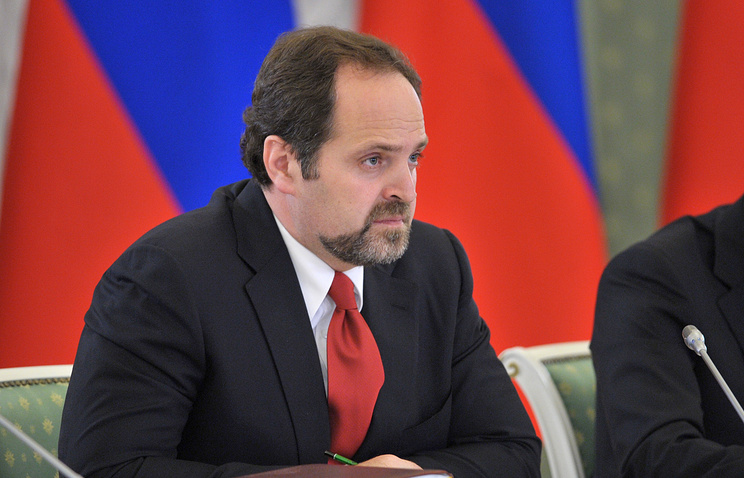 Moscow and Oslo plan to sign several new agreements in different spheres at the upcoming session of the inter-governmental commission on economic, industrial and scientific & technical cooperation in the spring of 2017, Russia's Minister of Natural Resources and Ecology Sergey Donskoy told TASS on Monday.
"In the second half of April (in 2017), the session of the commission should take place with participation of the Norwegian minister. I hope that we will prepare all necessary proposals by that time. We plan to sign several agreements — in the spheres of scientific & technical cooperation, regional cooperation, energy," Donskoy said after the meeting with Norway's Minister of Trade and Industry Monica Maeland.
Today, the ministers, who are also co-chairs of the inter-governmental commission, agreed to resume sessions that have not been held since June 2013 due to cooling relations between Russia and the West. Maeland said that Norway is interested in resuming political dialogue with Russia on issues of trade and economic cooperation and wants to maintain good neighborly relations with Russia.
"At the meeting with Maeland, we discussed what has been done since 2014 at the level of commission's working groups. We also continue to cooperate with Norway in the sphere of oil & gas. Lukoil and Rosneft that are working on the shelf here, have continued their operations throughout all this time. Other Russian companies are also considering the potential of Norwegian shelf," Donskoy said.
"In general, we stressed that many questions have been accumulated that need to be resolved, along with spheres that need to be developed," he noted. "The emphasis was made on overcoming the decrease in Russian-Norwegian trade turnover. Resolutions are needed to re-launch old spheres and start developing new spheres. Today, for instance, it was proposed to develop pharmaceuticals," the Russian minister added.
In January-September 2016, the volume of Russian-Norwegian trade turnover decreased by 6.3% in comparison with the same period of 2015, and reached $876.9 million. In 2013, before Norway joined the regime of European Union's sanctions against Russia which prompted Moscow to introduce counter-sanctions, the bilateral trade turnover exceeded $3 billion. The volume of exports of Norwegian fish to Russia was worth $1.06 billion in 2013.