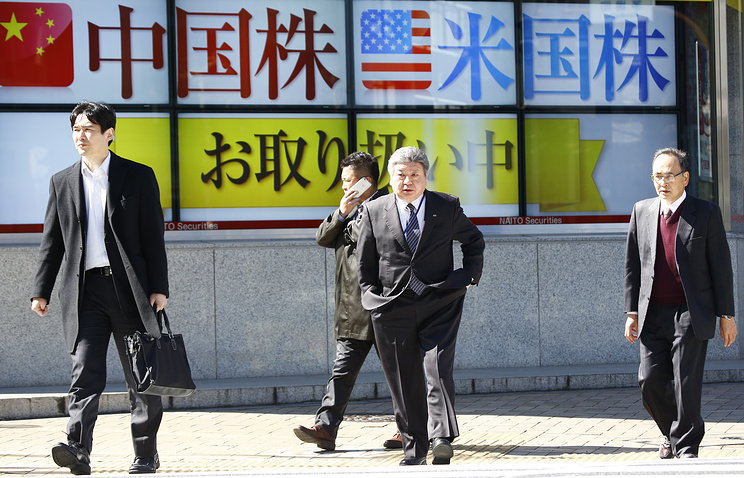 Japan's Minister of Economy, Trade and Industry Hiroshige Seko, who is in charge for the expansion of economic ties with Russia, has urged national corporations to cooperate with Russia, Kyodo news agency reported Monday.
"I would like to urge you to boost cooperation with Russian businesses," he said at a meeting with members of the Japan Foreign Trade Council (JFTC) on Monday, and expressed hope that "the Council will play a leading role in the process."
According to the agency, heads of Japanese companies belonging to the organization, asked Seko to provide governmental support to Russian-Japanese projects in the area of urban planning, transport infrastructure and finances.
Japan's Prime Minister Shinzo Abe put forward an eight-point cooperation plan to develop the relations with Russia during his meeting with Russian President Vladimir Putin in Sochi on May 6.
The plan includes efforts to foster relations between Japan and Russia in the energy sector, small and medium-sized businesses, the promotion of industrialization of the Far East, expansion of the export base, as well as the proposal to strengthen cooperation in the cutting-edge technologies, including nuclear energy, and the sphere of humanitarian exchanges. Later a list of 30 priority projects for cooperation was formed.
At the present time, preparations are underway in Moscow and Tokyo for the forthcoming visit of Russian President Vladimir Putin to Japan scheduled for December 15-16. The implementation of the economic cooperation plan proposed by Japan's Prime Minister is also expected to ensure progress at the peace treaty talks aimed at solving the long-lasting dispute over the four islands of Russia's Southern Kurils – Shikotan, Khabomai, Iturup and Kunashir, which Japan calls its northern territories.