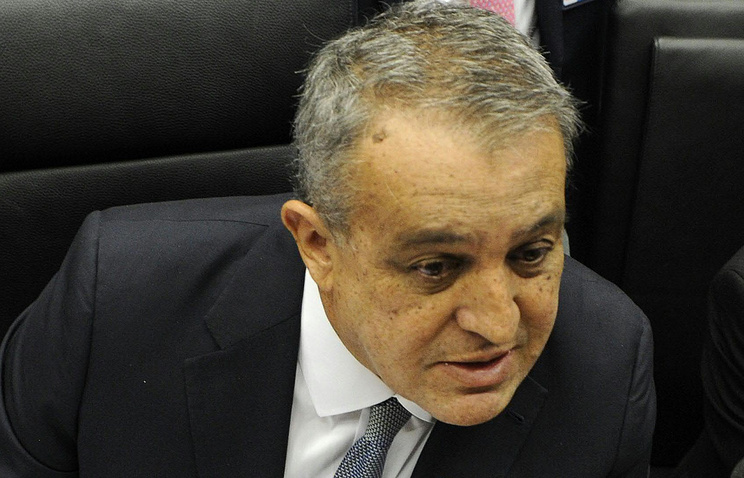 Venezuela's Oil Minister Eulogio del Pino arrives in Moscow in the afternoon to meet Russian Energy Minister Alexander Novak ahead of the OPEC meeting in Vienna on November 30, a diplomatic source in Moscow told TASS.
"Algeria's minister of energy arrives in Moscow on Monday evening," the embassy spokesman said. "On Tuesday, he is planned to have consultations at the Russian ministry of energy."
The spokesman refrained from specifying the topics of the consultations.
Algeria's Energy Minister Noureddine Boutarfa is also due to arrive in Moscow on Monday; he will hold consultations with the Russian Energy Ministry on Tuesday.
During an informal meeting at the 15th International Energy Forum in Algeria on September 28, the OPEC member-countries reached an agreement on limiting oil production to 32.5-33.0 million barrels per day. The parties have not agreed on specific limits for every country yet. The final decision on the agreement is to be approved at the official meeting of OPEC in Vienna on November 30. The organization expects more oil producing countries including Russia to join the agreement.