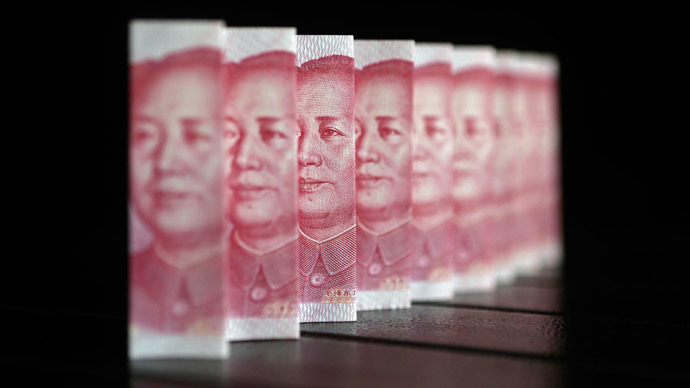 Russia's key trading floor the Moscow Exchange (MOEX) and the China Financial Futures Exchange (CFFEX) have signed an agreement that'll help further develop financial ties between the countries.
"The signing of this MoU [memorandum of understanding – ed.] will further cement the relationship between CFFEX and Micex, generating new opportunities for the two exchanges to step up cooperation in the common pursuit for development," said Shenfeng Zhang, Chairman of CFFEX Thursday at the signing ceremony.
MOEX CEO Alexander Afanasiev said China has become Russia's biggest partner, adding that the two countries are increasing trade in domestic currencies.
"…Yuan-ruble trading on the Moscow Exchange has grown rapidly, increasing sevenfold last year alone. In response to client demand, we also launched yuan-ruble futures trading earlier this year, and in just a few months the instrument has become a core offering on our FX derivatives platform. Today's MoU with CFFEX is the first step in exploring new opportunities for cooperation on various fronts," he said.
In March MOEX started trading future contracts on the yuan-ruble pair, with the trade volumes in the currency pair increasing 130 percent in the first quarter of 2015. The average daily volume amounted to $28 million (1.6 billion rubles)."
In 2014 the Moscow Exchange signed a cooperation agreement with Bank of China, and in July of 2015, it inked an accord with the Industrial and Commercial Bank of China to widen the range of programs that will allow investors from both countries to get wider access to financial tools denominated in the national currencies of Russia and China.
The liquidity of China's currency market envisages participation of eight market makers with over 130 banks and brokerage firms currently taking part in market transactions. At the end of 2014, the Moscow Exchange added Hong Kong dollars on the list of traded currencies.