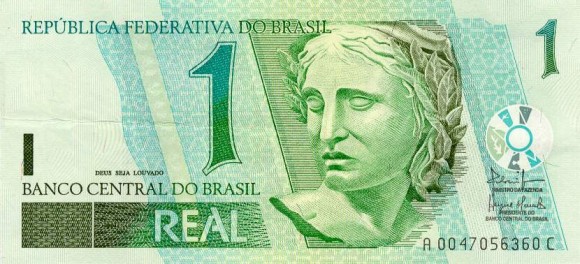 Brazil's recent move to lower its surplus target can help counteract a sharp devaluation of its currency, the real, Brazil's Planning Minister Nelson Barbosa said in Rio de Janiero on Friday.
The real has already been falling against the US dollar, but after the government announced it would change the 2015 primary surplus target from 1.2 per cent to 0.15 per cent of the gross domestic product (GDP), the currency devalued even more.
By Friday afternoon the exchange rate reached 3.35 reals per dollar, the lowest in 12 years. The Brazilian currency has devalued 4.79 per cent this week.
But the shift in the exchange rate will pass and the devaluation of the Brazilian currency is reversible, Barbosa said.
"The market always reacts to changes in the fiscal policy," Barbosa said. "But as the motives for the surplus target reduction are explained, this variation should be dissolved."
"The fiscal policy continues to contribute to inflation control," the minister said, adding that the Brazilian economy needs to grow again and productivity should be raised in order to restore fiscal balance and decrease the inflation rate.
President Dilma Rousseff on Wednesday decided to lower the primary surplus target to 8.747 billion reais from the original target of 66.3 billion reais.
Rousseff is trying to rein in the largest budget gap in 16 years that threatens Brazil's investment grade.