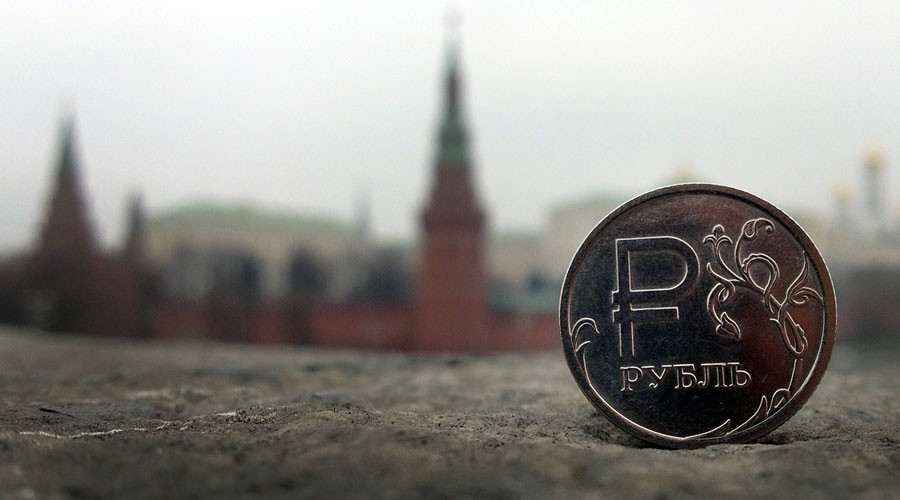 The Russian currency reached its highest value since November 2015 on Thursday, trading below 63 against the US dollar and below 70 against the euro.
Analysts said there is no fundamental reason for a significant ruble strengthening. However, July is the peak tax season in Russia, the Head of Monetary and Financial Department of Citibank's local branch Denis Korshilov told Vedomosti daily. Companies are now paying dividends and converting funds into rubles, thus strengthening the currency, he added. He expects the situation to reverse in late July or early August.
"This is a temporary rebound for no apparent fundamental reason, and, most likely, in the absence of support from oil prices the ruble will quickly retreat," agreed asset manager at General Invest Denis Gorev.
The Russian tax period started on Friday and will peak on July 25, when companies complete payments of severance tax, VAT and excise duties.
According to Bank Nordea economist Denis Davydov, the ruble is trading 3-5 percent above its true value and needs more positive news besides taxes and dividends to continue the growth.
On Friday, oil prices were down, trading at $46.86 per barrel for the North Sea benchmark Brent and $45.25 for US WTI.
Since January's historic low of 86 rubles per dollar, the Russian currency has strengthened 37 percent against the greenback.