India continues to attract the attention of venture capitalists because of its rapid economic growth and huge population. Leonid Boguslavsky's Ru-Net Technology Partners, along with online retail giant Amazon and the microelectronics firm Qualcomm, have invested approximately $23 million in Housejoy, an India-based home services company.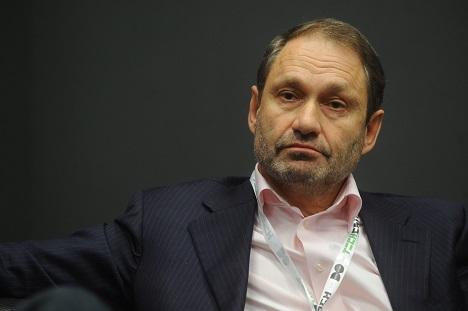 TechCrunch reported and Kommersant confirmed from a spokesperson for ru-Net, that ru-Net Technology Partners have become co-owners of Indian online home services marketplace, 'Housejoy'. The exact sum invested by ru-Net has not been disclosed. The $23 million investment has been led by Amazon, joined by Qualcomm, Vertex Ventures and existing co-owners Matrix Partners.
Housejoy had already raised $4 million from Matrix Partners, and works with 10,000 service providers in 11 Indian cities. The services it offers include home cleaning, plumbing, electrical services and pest control. The project charges its partners commission for attracting customers – on average 20%, said a spokesperson for ru-Net. Housejoy also provides a seven-day guarantee and offers insurance cover of up to Rs. 10,000 against substandard services. The service is available online and through an Android app.
The new funding will enable the start-up to expand its coverage to 25 cities and 50,000 partners by the end of 2016, as well as to make a number of strategic acquisitions, on which it intends to spend roughly 10% of the money received. Expansion aside, Housejoy plans to use the new funding to improve quality assurance for the services provided by its suppliers. The service needs to raise its reliability, admits Housejoy CEO Saran Chatterjee, who was appointed after three years as a vice-president at e-tailer Flipkart.
Housejoy is not the first Indian portal in which ru-Net has invested. It is also a co-owner of Snapdeal, AppsDaily, Helpchat, PepperTap and Faasos. Another Russian investment firm which is investing in the region is Yuri Milner's DST Global, with investments in Ola, a travel booking service, Flipkart, a major e-tailer, Grofers, an online delivery service, and Practo, a medical start-up.
"Because of its large population and good economic growth figures (in recent years GDP has grown at 7%), India is a potentially interesting country for investors, and this explains the involvement of ru-Net, Qualcomm, Amazon and Vertex Ventures," explains Andrey Romanenko, Run Capital shareholder.
"The barriers to entry in the Indian market are lower than those in China or in large countries in South-East Asia. The country speaks English, the legal restrictions on the activities of foreign companies are simpler, and they have their own developers", explains Andrew Gershfeld, a partner at Flint Capital (which has invested in YouDo, which helps users to find people to do household and business-related tasks). "Even if the service focuses on just part of the population, one can be confident that this will be millions of people."
The service aggregation model continues to be popular with end users, and the appearance of the term 'Uberisation' (i.e., 'a boom in marketplaces') is no accident, said Romanenko. According to Gershfeld, the market for home services is huge, even within individual local markets.
"Projects like this have every chance of success: the standardisation of many household objects, design elements and service technologies, the penetration of mobile technologies (making it possible to instantaneously connect and come to agreements and to monitor the performance of services), changes in consumer behaviour, and an increase in the value of disposable time. These developments are taking place on a mass scale and spreading around the world, meaning that markets are being transformed to be worth tens of millions of dollars," he concluded.