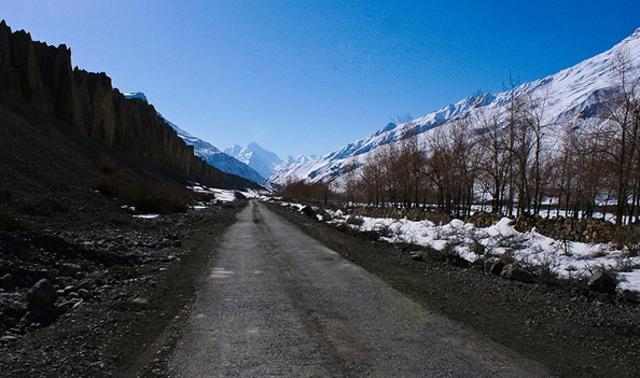 India-China cross-border trade through Shipki La in Kinnaur district has touched a new record with the total turnover of over Rs 9.72 crore, the highest ever since it resumed in 1994.
The trade registered a growth of 22% as goods worth Rs 4.36 crore were imported from China, while items worth Rs 5.36 crore were exported. Last year, the trade between the two neighbouring countries registered a turnover of Rs 7.32 crore.
This year, Indian-woven carpets, shawls, blankets and ayurvedic medicines were in high demand in China. Cashmere wool, a fibre obtained from cashmere goats reared in remote areas of Tibet, was much preferred by the Indian traders. Besides, yak hair, which is used for making ceremonial whisks and adorning deities across Kinnaur, Lahaul-Spiti, Shimla, Kullu and Mandi districts, topped the trading list. The figures, collected by the industries department in Kinnaur, reflected high demand for China-manufactured ready-made garments.
According to government officials in Kinnaur one of the major reasons for the trade taking the leap is that this time the government had given import export code (IEC) – necessary for import and export of goods – to the traders. In the absence of the IEC, the traders had to pay Rs 25,000 each to the customs department -a temporary post at Namgya – for a single cross-border trade. "The IEC has given boost to the trade this time,"General Industrial Corporation general manager Sharatchander Negi told Hindustan Times over the phone.
"Now days more and more youths have started to take part in the cross-border trade. Initially, the trade was restricted to families of the traditional traders,"Negi said, adding that this year 98 persons had applied for the trade pass, while 71 of them crossed the border and made several trips to Shipki village in China.
He said, "Addition of items in the trade list is also one of factors that contributed to the trade. Last year, the central government added 12 more items – carpets, spices, handloom stuff, religious material, herbal medicines, shoes and ready-made garments – to the trade list. Earlier, the trade was limited to 15 items. The local traders are demanding inclusion of the more items in the list."Negi added that the traders are constantly demanding lifting ban on livestock – major chunk of the trade.
Shipki La is a high mountain pass and border post on the India-China border at an elevation of 18,599 feet above the sea level. It is through this pass the Sutlej enters India (from Tibet).