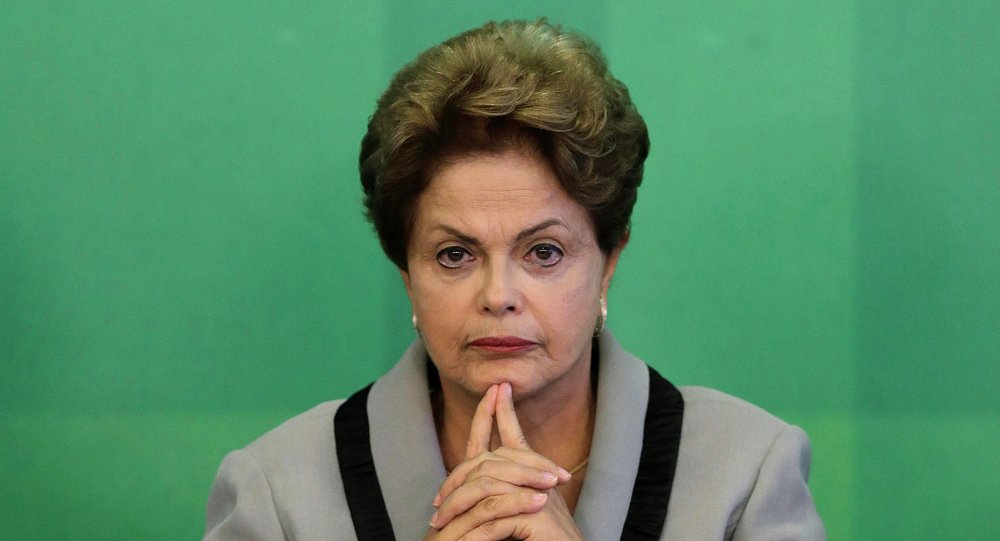 Brazil's Congress is opening impeachment proceedings against President Dilma Rousseff, speaker of the lower house, Eduardo Cunha, announced.
"May our country overcome this process," Cunha said on Wednesday, as quoted by Bloomberg.
The impeachment request, which accuses Rousseff of fiscal law violations, was backed by Brazil's opposition parties. Impeachment proceedings will only move forward if two-thirds of lower house members support the process.
In October, Brazil's Federal Court of Accounts (TCU) called on the country's Congress to reject government accounts after ruling that Rousseff broke the law by manipulating the 2014 budget.
The court said that Rousseff broke Brazil's finance law by hiding expenses and using funds from state banks to cover budget shortages.
Dilma Rousseff, 67, is facing a wave of discontent in Brazil over a struggling economy and corruption scandals.
Hundreds of thousands of Brazilians have taken to the streets across the country in recent months demanding Rousseff's impeachment.
In March, the first wave of protests against the government of Rousseff brought together at least 500,000 people becoming the largest political demonstration registered in Brazil since 1984.
If the lower house approves the start of impeachment hearings, Rousseff could become the second Brazilian leader to face impeachment proceedings (after Brazil's 32nd president Fernando Collor de Mello).