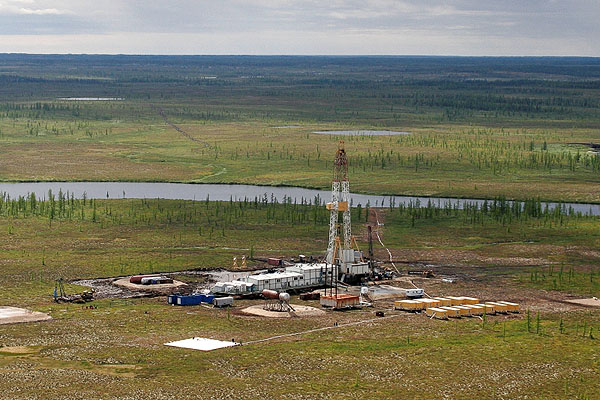 India's Oil and Natural Gas Corporation took a significant step towards fulfilling its global expansion drive with the acquisition of a 15 per cent stake in Rosneft's large Vankor oilfield.
The move highlights the state-backed energy group's desire to compete for foreign energy assets as India's demand for oil surges alongside the country's fast growing economy.
"I think the deal looks fairly strategic in the sense that it's Russia, it's big oil volumes, big reserves," said Neil Beveridge, senior oil analyst at Bernstein. "It very much speaks to an India that knows that as its economy grows it will need more oil," he added.
India, which imports the majority of its oil, is set to overtake China as the largest source of growth in global oil demand by 2020, according to the International Energy Agency.
"India's oil demand will only grow. Given that we are not discovering sufficiently within the Indian subcontinent it makes sense to go outside," said Arvind Mahajan, head of energy infrastructure and government at KPMG.
With the price of oil near $50 a barrel and global majors retrenching, this "is probably the best time for India to think in terms of augmenting its reserves", he added.
Vankor, in Siberia, is one of the jewels in Rosneft's crown, producing 22m tonnes of oil last year, making it the company's third-largest production subsidiary.
The Russian state-controlled oil group has been courting Asian investors as it struggles under the burden of hefty debts and a falling oil price, and analysts suggest ONGC might have gotten the better of the deal due to Rosneft's urgent need to access capital.
Although ONGC did not disclose the price it paid for the Vankor stake, people close to the deal said it was about $1.25bn.
Analysts at VTB Capital said that attracting a new partner to the company's upstream projects would ease Rosneft's financial issues. "However, the deal price announced in the news flow is below our estimate of $1.5-$1.8bn for 15 per cent of the Vankor cluster," they said.
ONGC, India's largest industrial company by market capitalisation, has traditionally been viewed as a conservative player, held back by cautious management and risk-averse political leadership in New Delhi.
However, last year it announced plans to launch a "huge" global acquisition spree, as part of an aggressive Rs11tn ($180bn) investment push to take on Chinese rivals and drive foreign production up sevenfold by 2030.
Mr Beveridge said India was following China in going abroad and buying big oil assets. "India faces a very similar, if not a more acute, situation to China. India will want to be on other side of the equation and own physical assets," he said.
The deal marks further strengthening of Indian-Russian ties after Rosneft's purchase of 49 per cent of a refinery owned by Mumbai-based Essar Oil in July.