International Monetary Fund (IMF) Chief Christine Lagarde has said that India is among the few bright spots in the global economy.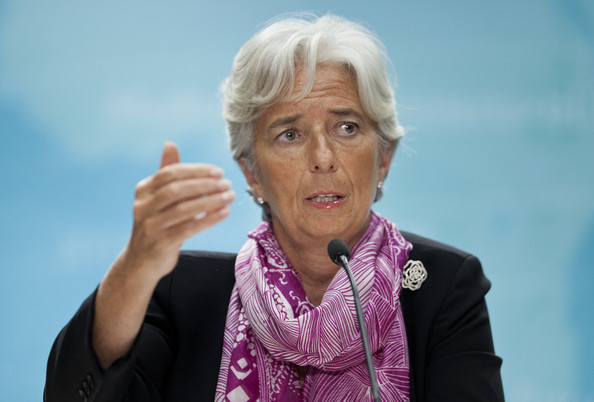 Her remarks came at the meeting of G20 Finance Minister and Central Bank Governors on Friday where they discussed Chinese economic slowdown and monetary policy uncertainties looming large on global markets.
Ms. Lagarde told the gathering that between advanced and emerging economies, there were problems in most of the places in advanced world, while in emerging economies, there were problems in China although not that big as stock markets were making it to be, officials present at the meeting said.
'Growth is in India'
"Among emerging economies, if there is any growth, that is in India. India is among the few bright spots in the global economy," the officials said quoting Ms. Lagarde.
According to the officials, Reserve Bank of India's head Raghuram Rajan at the same meeting said that they were surrounded by economic gloom probably hinting at concerns over slowdown in China.
Policymakers from South Korea, Australia, China and the U.S. were among those who were present at the meeting.
China's assurance
Meanwhile, China on Friday assured other G20 member countries that its economy would not collapse and would continue to grow albeit at a slower pace, officials said.
On Thursday, India deprecated the recent devaluation of major currencies followed by currency depreciation in a large number of emerging markets which raises the risk of competitive devaluations.
"Currency devaluations at a time when the global demand is sluggish is a major threat to stability in the global economy," India had said.