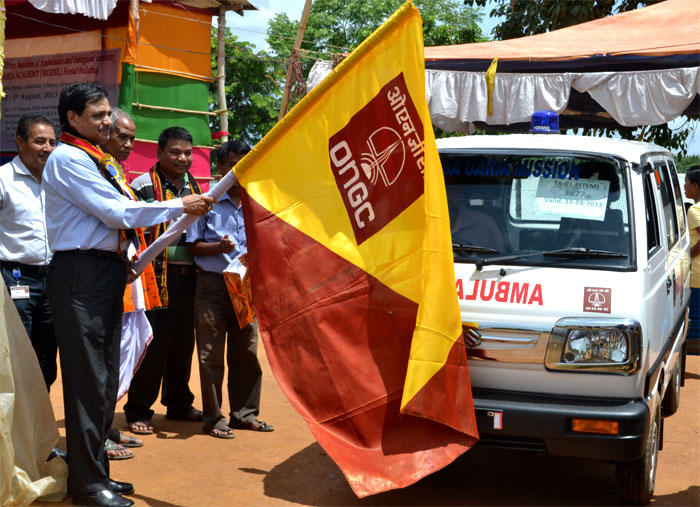 TASS-YURYAKH (East Siberia): Oil has so far remained a big blank in the intense political engagement between India and Russia. Rosneft, Russia's biggest producer and the world's largest publicly-traded oil company, is making an effort to fill in that blank by offering stake in its fields to state-run ONGC Videsh Ltd (OVL), the overseas acquisition arm of flagship explorer ONGC.
OVL stitched a $1.3-billion deal in September to acquire a 15% stake in Rosneft subsidiary Vankorneft that has rights to the Russian giant's crown jewel — Vankor field — in East Siberia. While the two sides are working out the details of that deal, mainly in segregating infrastructure and wells, Rosneft is actively pursuing OVL to invest in other fields as part of its strategy to find partners for developing new projects amid low crude prices and Western sanctions.
"Collaboration in such a large-scale project as Vankor will allow establishing a brand new level of strategic cooperation between Rosneft and OVL. This will accelerate the development of partnership between the companies, in other large-scale oil and gas upstream projects in the region," a Rosneft spokesperson told The Times of India.
OVL has been pursuing a stake in Vankor since long. The progress stumbled on both sides. New Delhi developed an aversion to Russian acquisitions in the wake of the $2.1billion acquisition of Imperial Energy — which has fields in Tomsk region in the Far East — turning sour. Kremlin too was not too keen on selling stake amid high crude prices.
All that is changing. With sanctions blocking access to western funding, Kremlinbacked Rosneft is looking east where India looks attractive —both in terms of market for crude and funds — with 6-7% economic growth rate and 7% rise in annual oil demand. In fact, New Delhi was one of the first stops for Rosneft chief Igor Sechin, a close ally of President Vladimir Putin, soon after the sanctions. Fears of a slowdown in China only adds sheen to India. Since sanctions do not bar sale of assets, Moscow is more than willing to offer stake in fields.
But, there are other factors that are oiling the new-found relationship. "The time-tested close ties and trust between the ruling establishments of the two countries add a comfort level to bilateral oil business. We are bound by common interests and can't ditch each other. The two companies are also comfortable working with each other from experience in Sakhalin-I. Additionally, there are economic factors that make collaboration attractive to both — in terms of diversifying market as well as attracting investment for Russia and a stable, friendly destination for acquiring equity oil for India," R S Butola, former IndianOil chairman, who headed OVL for many years, told TOI.
The Rosneft spokesperson said the attractiveness of Russia's energy sector comes from, among other things, the mechanism of a flexible exchange rate. "Amid a significant decline in prices, this gives certain advantages to the Russian oil and gas sector in terms of costs and ensures the competitiveness of its new projects," the spokesperson said. "Despite the worsening macroeconomic situation, economic efficiency of Rosneft projects will still be quite high. This is due to initiatives to maintain low unit costs, government support… and favorable tax environment," the spokesperson said.