SAO PAULO, Dec. 6 (Xinhua) — High-quality goods and services can always find a market in Latin America, despite the global recession and regional economic slowdown, said Wang Min, president of China's Xuzhou Construction Machinery Group (XCMG), told Xinhua in an interview here.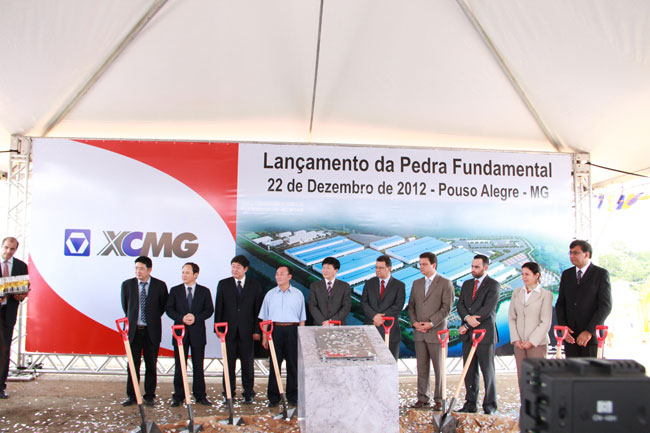 A respected pioneer in China's manufacturing industry, XCMG is active in Brazil, which provides the company with a good opportunity to invest in local and regional markets.
Latin American countries have been witnessing a steady economic decline in recent years. Brazil, the region's biggest economy, may shrink 3 percent this year.
"XCMG has sold over 600 construction machines this year, including medium- and high-end cranes and road rollers, registering a 10-percent increase against an overall decline of 30 percent in Brazil's construction machinery market," Wang said.
The XCMG's excellent performance in unfavorable circumstances is credited largely to the company's long-term development strategies.
"To achieve our goal of becoming one of the world's top three machinery manufacturers, the XCMG has to focus on a strategic layout on a global scale," Wang said.
He said that Latin America's abundant natural resources but insufficient infrastructure will make it one of the biggest markets for construction machinery in the future.
The XCMG first entered the Brazilian market in 2004.
On June 6, 2014, it opened its first wholly owned overseas manufacturing base in Brazil, covering an area of 800,000 square meters with four fully-equipped main production plants.
Latin America has always been an important strategic region for the XCMG's rapid growth, according to Wang.
"In the next stage, we want to make XCMG Brazil a springboard for Latin America, which could meet the needs of Brazil's domestic market and also export products to other Latin American countries to further expand the market," he said.
"As our largest manufacturing base overseas, XCMG Brazil should continue to work hard towards better management and development … so as to promote China-Latin America industrial cooperation," Wang said.