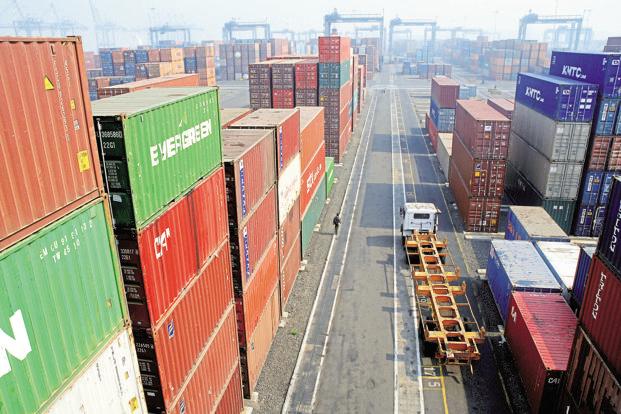 New Delhi: An internal commerce ministry estimate that signing the 16-country Regional Comprehensive Economic Partnership (RCEP) trade agreement will result in a revenue loss of as much as 1.6% of gross domestic product has alarmed officials.
This is expected to make India more aggressive in the upcoming negotiations, seeking greater market access in services to be able to justify the closing of the deal at home, where an apprehensive local industry views it as equivalent to signing a free trade agreement with China.
The next round of RCEP negotiation will take place in Perth, Australia, during 23-29 April.
A commerce ministry official said India will quote its revenue loss figure and ask other countries how much they are sacrificing. "While their definition of a balanced outcome is if everybody's tariff lines come to zero, we think from what level you bring down your tariffs to zero is important. Secondly, if I am sacrificing this much revenue, how much are other countries sacrificing? These are questions that will certainly be asked inside negotiating rooms. Why a trade negotiation should be completed without proper balance in the deal," the official said, on condition of anonymity.
The official said that if balance cannot be achieved in goods, other countries need to give greater market access to services from India. "If you don't want to give anything in services and the goods deal is also not balanced, then why should I sign the deal? What is my hurry to complete it? Ultimate issue will always be whether the price is right," he added.
India, due to its higher tariff wall, ends up cutting its tariffs more significantly in such bilateral or plurilateral trade negotiations, while other countries, due to their already low tariff lines, need only to reduce them marginally. India thinks its best bet is in services export, through which it can supply its burgeoning skilled professionals to other countries, thus partially meeting the demand for jobs from a million people joining the labour market every month.
"We have not seen much progress on Mode 4 that facilitates movement of professionals from one country to the other. So, we have given the signal that if you are not very serious about Mode 4, then don't try to extract a high price from us in goods. Progress in RCEP will depend on what their negotiating stand is," said the official cited earlier.
"Some of the countries are saying there is no ministerial mandate for Mode 4. We are saying services negotiation means it automatically includes Mode 4," he added.
Rupa Chanda, professor of economics at Indian Institute of Management Bangalore, said India can gain very little on the Mode 4 front as its services trade with South-east Asian countries is very limited and countries like the Philippines are India's competitors.
"India needs to diversify its market but it is not going to happen anytime soon. We have to get over this Mode 4 mentality. India should seek more investments in our services sector, which could lead to technology transfer and job creation. However, India has to open up many of the services sectors for this," she added.
India is also seeking a visa on arrival regime for business travel and tourism with the 16 RCEP member countries. "Asean (Association of Southeast Asian Nations) countries provide visa-free travel among themselves and also to some countries outside Asean region. We are saying if you are doing a comprehensive agreement on RCEP, if you don't give us similar benefits, then what are you discussing with us?" the official said.
Started in May 2013, RCEP comprises the 10 economies of the Asean region (Brunei, Cambodia, Indonesia, Laos, Malaysia, Myanmar, the Philippines, Singapore, Thailand and Vietnam) and six of its free trade partners (Australia, China, India, Japan, New Zealand and South Korea).
The grouping envisages regional economic integration, leading to the creation of the largest regional trading bloc in the world, accounting for nearly 45% of the world's population with a combined gross domestic product of $21.3 trillion.
The regional economic pact aims to cover trade in goods and services, investment, economic and technical cooperation, competition and intellectual property. India's interests lie mostly in services, the removal of technical barriers to trade such as those taken under sanitary and phyto-sanitary measures, and trade in goods such as pharmaceuticals and textiles.