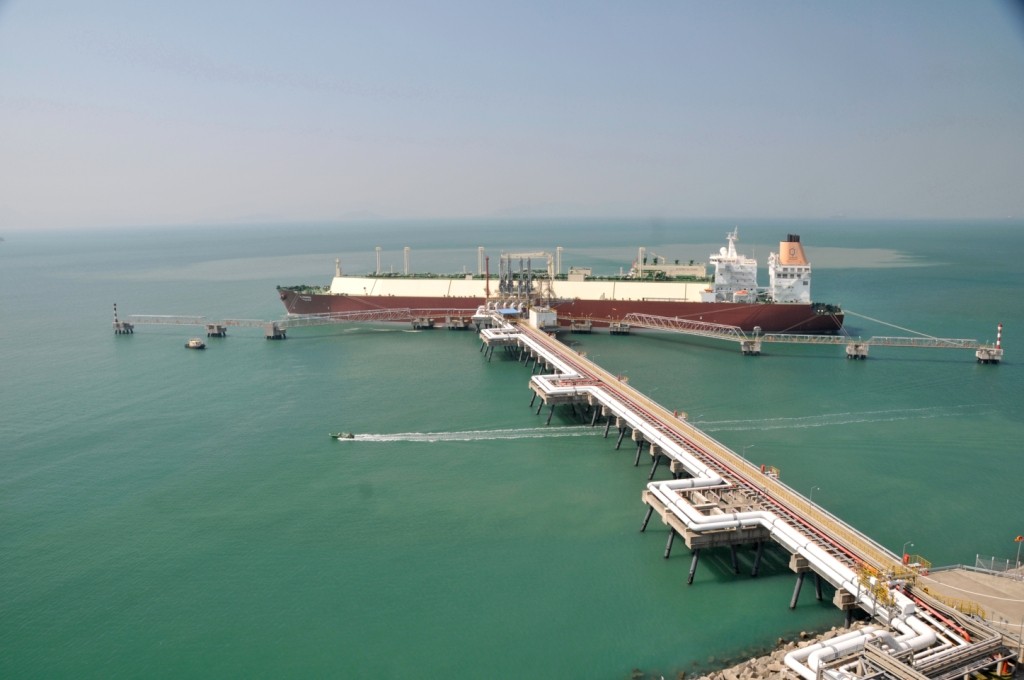 DOHA: The bilateral trade volume between Qatar and China has increased from $400m (QR1.46bn) in 2004 to $10.6bn (about QR38.6bn)in 2014, witnessing a significant jump of over 26 times over the last decade.
With the successful conclusion of the 'Made in China' expo, at the Doha Exhibition & Conventions Center(DECC) yesterday, the trade between the two countries is expected to witness faster growth in the years to come.
On the sidelines of the Expo, which was opened on Tuesday by Minister of Energy and Industry H E Dr Mohammed bin Saleh Al Sada, the Qatari-Chinese trade forum was held at the DECC.
Saleh Hamad Al Sharqi, Qatar Chamber Acting General Manager and Head of Expo organising committee, presided over the seminar with Chen Hongzhan ,Vice-Chairman of the China Council for the Promotion of International Trade Foshan Committee, Foshan Chamber of International Commerce.
Tian Guofeng, China International Centre for Economic and Technical Exchanges Ministry of Commerce, and Cui Bin , Head of the Economic and Commercial Office of the Embassy of China to Qatar were also present.
Addressing the forum, Al Sharqi said that the Qatari business community and businessmen are astonishingly impressed by the economic growth and hub achieved by China.
Expressing his gratitude to all exhibitors, he said : "We are honoured in Qatar Chamber to organise this exhibition for the first time in Qatar."
Al Sharqi praised open and stable economic actions pursued by the Government for achieving the comprehensive sustainable development for its citizens.
China is friendly to Arab countries and to Qatar, he said, assuring that this expo reflects the Chamber's keenness on developing further communication channels among Qatari businessmen and their Chinese counterparts.
It's a good opportunity for discussion and exchange experience in technology, infrastructure and construction spheres.
Hongzhan paid tribute to Qatar Chamber efforts in organising this expo . He gave a presentation about Foshan's investment environment, business opportunities and economic development situation.
Foshan is the epicentre of Guangdong's high-end manufacturing industries. It is known as the city of ceramics capital of the world. It facilitates the upgrading of the traditional manufacturing and supports the development of emerging industries, equipment and machinery manufacturing, home appliances, advanced ceramics and new material, material processing and products, textiles and apparel, electronic information, food and beverage, fine chemicals and pharmaceuticals and energy vehicles. Hongzhan noted that the city has excellent business environment and complete urban facilities. It provides a platform of 500 companies and slew of international companies.
Cui Bin praised the Chamber's initiative to organise the exhibition affirming it will contribute to creating mutual cooperation between Qatari and Chinese companies. Qatar has become one of China's most important business partners in the Middle East and Gulf region, he said, adding: "Qatar is still expanding the project investment to fulfil the National Vision 2030 and to host FIFA 2022 World Cup, there will be more opportunities for China-Qatar cooperation."
Tian Guofeng invited Qataris to visit China to explore business and investment opportunities and to tour Chinese factories .
Al Sharqi welcomed this invitation saying that Qatar Chamber will coordinate with the Embassy for organising a Qatari businessmen delegation to China for attracting Chinese investments to Qatar and to explore the available ones there.