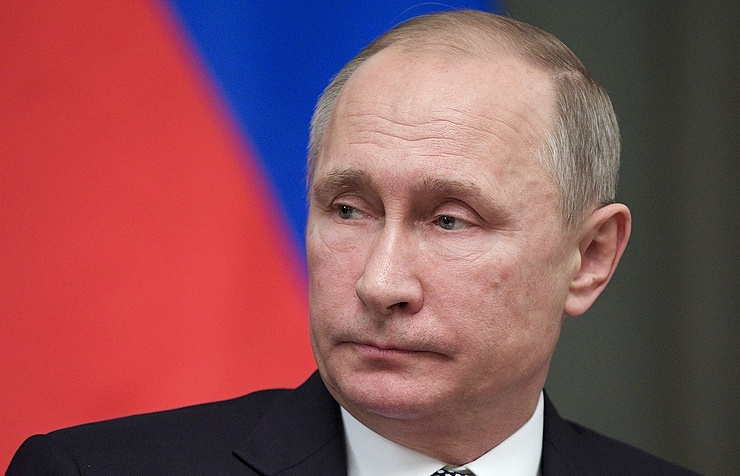 Russian President Vladimir Putin said on Monday Moscow must know for sure who was behind the assassination of Russian Ambassador to Turkey Andrei Karlov.
"Russia's Investigative Committee has already opened a criminal case on this assassination. It has been instructed to set up a working group that is to go to Ankara to take part in the probe into this crime together with the Turkish partners," he said at a meeting in the Kremlin.
"Karlov died as a soldier. He was an illustrious diplomat, enjoying a very good reputation in the country of his mission, he had good relations with the leadership of Turkey as well as with other political forces that respected him," the Russian president recalled.
Putin marked that the killed diplomat "was a very educated, gentle and kind person".
"I know it firsthand, as I knew him personally, and during by latest trip to Turkey in autumn he constantly accompanied during my whole trip," the president said.
Investigation 
According to Putin, an agreement to this effect was reached during his telephone conversation with Turkish President Recep Tayyip Erdogan.
"We must know how steered the killer's course," Putin stressed.
Putin called to enhance security measures at Russian diplomatic missions in Turkey. He stressed the necessity to "have the Turkish side's guarantees of security of Russian diplomatic mission under the Vienna convention on diplomatic relations."
He demanded participants in the meeting "make coordinated proposals on enhancing security measures at Russian diplomatic missions abroad."
Russia needs to step up anti-terrorist efforts 
Russia will step up further its efforts fighting global terrorism as it is the only answer to the assassination of Andrei Karlov, Putin stressed.
"A crime has been committed and it was undoubtedly a provocation aimed to undermine the revitalization of the Russian and Turkish relations as well as to disrupt the Syrian conflict peaceful settlement process promoted by Russia, Turkey, Iran and other countries, which are interested in the resolution of the Syria situation," Putin said.
"The response to this [crime] can be only one and it will be the strengthened fight against terrorism. The terrorists will have to suffer through all of it," Putin said at a special meeting with Foreign Minister Sergey Lavrov, Foreign Intelligence Service Chief Sergei Naryshkin and Federal Security Service (FSB) chief Alexander Bortnikov.