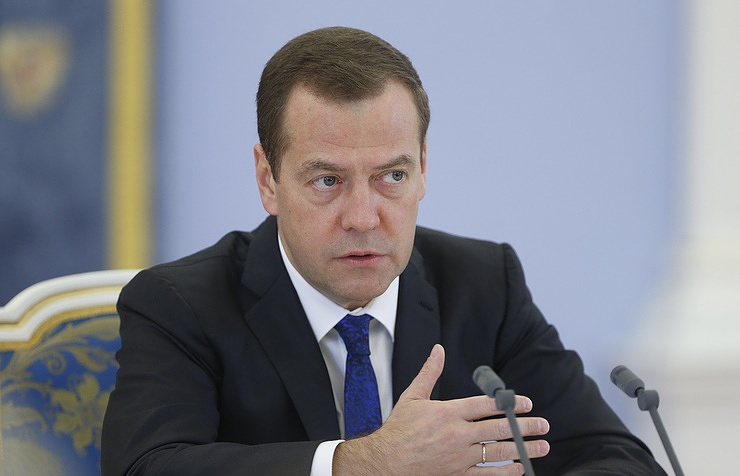 Russia will not leave Monday's assassination of the Russian Ambassador to Turkey, Andrei Karlov without a response, Russian Prime Minister Dmitry Medvedev wrote on Facebook.
"I'm shocked by this hair-raising crime," he wrote. "International law defines the killing of an ambassador as a most heinous crime that stands beyond the limits of civilized relations and Russia won't leave it without response."
"Everyone responsible for this crime should be brought to account for it," Medvedev said.
Turkey's Prime Minister Binali Yildirim has extended deep condolences over the assassination of Andrei Karlov, the press service of the Russian government said on Tuesday after their telephone conversation.
"Having noted Karlov's great contribution to the development of bilateral relations, the Turkish prime minister said that organizers of the terrorist attack on the Russian ambassador sought to undermine the ongoing normalization of cooperation between Turkey and Russia, to complicate joint efforts towards the settlement of regional problems," the press service said.
Medvedev described the deadly terrorist attack on the Russian diplomat as an "emergency situation in international relations." He called on the Turkish government "to take urgent all-round measures to find and punish all organizers, sponsors and masterminds of this crime."
Yildirim told Medvedev that Turkish law enforcers have launched an investigation into the assassination and will act in close contact with the Russian partners. He "promised to take the investigation of the assassination of Ambassador Karlov under his personal control," the press service said.
Russian Ambassador to Turkey Karlov, who had been invited to the opening ceremony of the exhibition Russia Through Turks' Eyes in Ankara, was shot during an attack and later died in a hospital of the sustained wounds.
Three more people also sustained gun wounds during the attack, according to various media reports. Local news outlets reported that the suspected assailant was killed by law enforcers.
Turkish Interior Minister Suleyman Soylu told journalists that the gunman was identified as Mevlut Mert Altintas, a former special task police officer born in 1994.