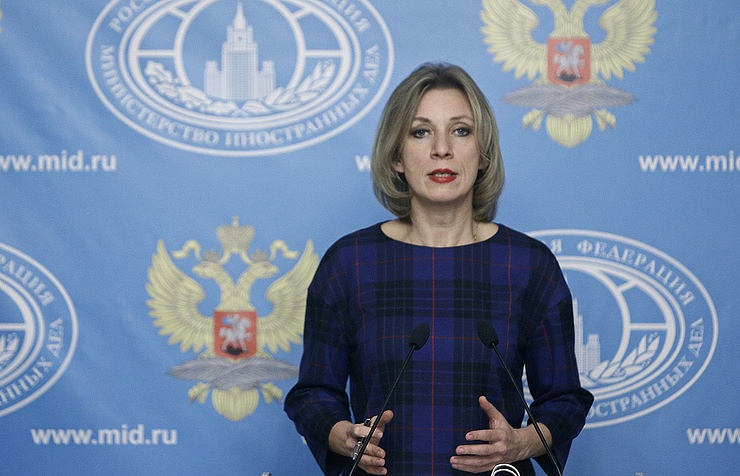 The murder of Russian Ambassador to Turkey Andrey Karlov has become a shock and loss for the whole country, Russian Foreign Ministry's official spokeswoman Maria Zakharova said in the "Evening with Vladimir Solovyev" program on Rossiya 1 TV channel.
"This is a shock for all of us, this is shot at every single one of us. I understand that for those who did not know him, this is a loss, this is a blow to our country. However, for those who knew him, a part of us was killed today," Zakharova said. "This person was… the ambassador of the country that keeps the world at the brink of another collapse, to which you know who has led. This person worked for the sake of bilateral relations," she added.
She also reminded that the Russian delegation held talks with Turkey at the start of December in the city of Alanya. The program for the visit of the Russian delegation was prepared by Karlov himself, she noted.
"We just came back from the talks in Turkey, you know. The Russian delegation just returned from the city of Alanya, where we were met, of course, by our ambassador, where he maximally filled up the program of a bilateral visit in order to take the relations out of the stalemate they were in… We have just sat with him at the negotiations table, and he has just made forecasts on how to take the situation in the region and in bilateral relations to another level," Zakharova said.
A gunman fired shots at the Russian diplomat at the opening of the photo exhibition "Russia from Kaliningrad to Kamchatka in the eyes of a traveler" in Ankara on Monday. Russian Foreign Ministry's official spokeswoman Maria Zakharova confirmed that Karlov died from the injuries. She said Moscow considers this as a terrorist attack.
Turkish authorities said the attacker was immediately liquidated by local security forces. Three other people were injured on the scene. A source in the Russian Embassy in Ankara told TASS that there were no Russians among those injured.