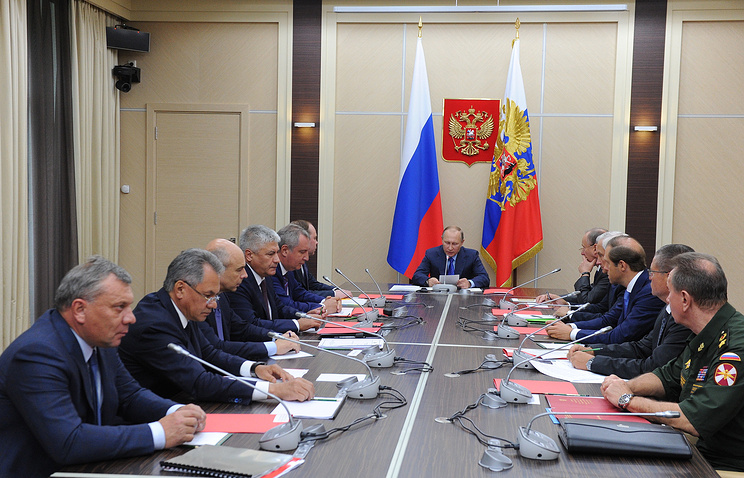 Russian President Vladimir Putin has instructed the government to present by July 1, 2017 a new state armaments program draft, ensuring its continuity with the current one.
"It is necessary to ensure continuity of the current and new program (of armaments) that we'll discuss with you today," the president said at a meeting on the main parameters of the state armaments program for 2018-2025.
Putin said that "during the preparation of its (the program's) financial parameters it is necessary to proceed from the fact that the Armed Forces and other troops should be provided with modern weapons and equipment at a level which will make it possible to effectively and completely fulfil the tasks for the reliable protection of Russia from potential military threats."
Putin said that all the previous budgetary commitments and plans in the field of defense and security of the state must be unconditionally implemented. He instructed the government officials to complete the generalization of proposals on the new state armaments program this year. "And then I ask the government to submit before July 1, 2017 a draft program for approval", he said.
The president said that it is also necessary to give a comprehensive assessment to the budget expenditures for the implementation of this program.