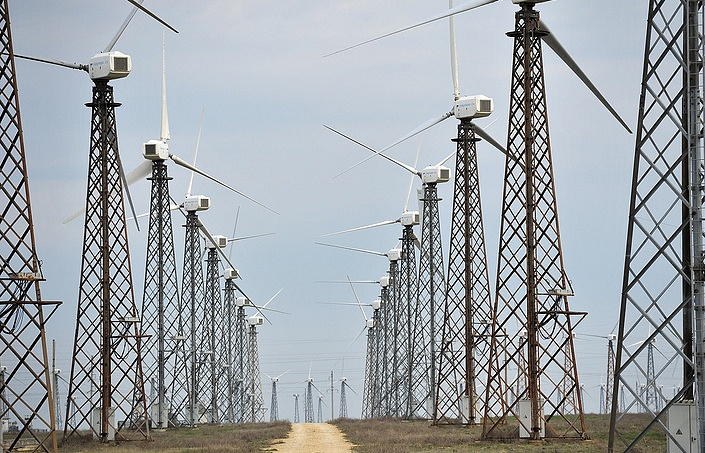 The Russian electric power system has many years of experience in the integrated power system, and it can create conditions for a single electricity market on the Eurasian continent, Oleg Budargin, the CEO of the Rosseti public joint stock company, told an international symposium on renewable energy in Tokyo on Friday.
"Russia and the Rosseti company have many years of experience in the integrated electric power system. Rosseti and the Russian electric power system have long been integrated and are a natural bridge between the power systems in Europe and the Asia-Pacific region. They can create normal conditions for a single electricity market on the Eurasian continent," he said. Budargin emphasized that "it is better to import pure electricity than to transport raw stuff."
He called the forecast that in 30 years' time 70% of electricity will be produced from renewable sources pessimistic. "I think it is a very pessimistic forecast. This will happen much faster, so electric power systems need to be integrated as soon as possible".
Among the guests and participants of the symposium are representatives of Korea Electric Power Corporation, China State Grid Corporation and Japan's SoftBank Group, with which Rosseti signed a memorandum on the joint promotion of the interconnected electric power system covering northeastern Asia in March.
SoftBank Group CEO Masayoshi Son earlier said at this symposium that the first stage in implementing the concept of the Asian energy ring could be the Russia-Japan energy bridge.
Budargin told TASS on the sidelines on the Eastern Economic Forum in Vladivostok that the project developed in collaboration with SoftBank Group and other partners involves the supply of electricity from Russia to Japan in the amounts of up to 2 GW. Priority in this project is given to pure electricity, including electric power produced at hydroelectric power stations.